This is an archived article and the information in the article may be outdated. Please look at the time stamp on the story to see when it was last updated.
Kaalan R. Walker, an actor and rapper from Los Angeles, has been arrested in connection with a series of sexual assaults, police announced Wednesday as they asked for the public's help in locating possible additional victims.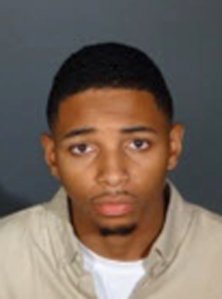 Walker, 23, is accused of contacting aspiring models through social media and promising professional work, then sexually assaulting them when they were alone, according to a Los Angeles Police Department news release.
Police said the cases — all in L.A. County — date back to 2016.
The Valley Village resident was arrested by Van Nuys-area detectives on Sept. 11 of this year, according to the release.
He was arraigned Tuesday on nine counts of felony sexual assault. His bail has been set at $1 million.
Walker — also known as KR — has appeared in the films "SuperFly" and "Kings," as well as the television series "In Contempt," according to his IMDb page.
He appeared on the KTLA 5 Morning News in June, where he spoke about his role in "SuperFly" and his venture into acting following a music career.
Last year, he released his EP "The Intermission," which featured singles such as "It Could Happen" and "Real Talk," a biography on the page stated.
Anyone with information about the case is asked to call Detective Widman at 818-374-0040. LAPD can also be reached at 818-374-9500, or 877-527-3247 during non-business hours and weekends.
Those who would like to remain anonymous can call 800-222-8477 or go to LACrimeStoppers.org.