This is an archived article and the information in the article may be outdated. Please look at the time stamp on the story to see when it was last updated.
Actor Drake Bell pleaded not guilty to a DUI charge after being arrested in Glendale last year, the Los Angeles County District Attorney's Office said Wednesday.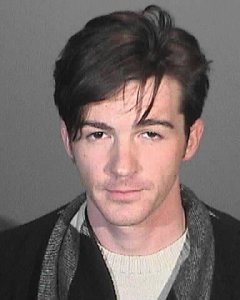 The 29-year-old faces a misdemeanor count of driving under the influence within 10 years of another DUI incident, officials said. Bell was convicted of DUI in San Diego in 2010, according to the DA's office.
He was arrested about 2:15 a.m. on Dec. 21.
Officers saw a vehicle make an abrupt stop and began following it, Glendale police said.
Bell was stopped at San Fernando Road and Doran Street after allegedly driving at an unsafe speed.
Officers noticed a smell of alcohol coming from the vehicle after Bell was contacted. He failed a field sobriety test and was arrested on suspicion of DUI, officials said.
A pretrial hearing is scheduled for Aug. 5.
Bell faces a maximum sentence of a year in county jail if he is convicted. He remains free on his own recognizance after submitting proof that he has been attending Alcoholics Anonymous classes, officials said.
A Santa Ana native, Bell starred in Nickelodeon's "Drake & Josh" from 2004 to 2007, and was the voice of Peter Parker in the "Ultimate Spider-Man" and "The Avengers: Earth's Mightiest Heroes" animated series, according to his profile on IMDb. He is also a musician.