This is an archived article and the information in the article may be outdated. Please look at the time stamp on the story to see when it was last updated.
Actress Carrie Fisher, best known for her role as Princess Leia in the "Star Wars" movies, has died at age 60, a family spokesman confirmed to KTLA Tuesday morning.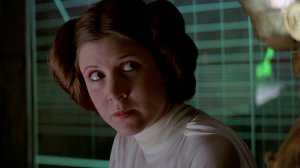 "It is with a very deep sadness that Billie Lourd confirms that her beloved mother Carrie Fisher passed away at 8:55 this morning," publicist Simon Halls said in a statement.
"She was loved by the world and she will be missed profoundly. Our entire family thanks you for your thoughts and prayers," the statement read.
Fisher suffered a "cardiac episode" on a flight that was bound for Los Angeles International Airport on Friday. L.A. firefighters responded and, after the flight landed, rushed Fisher to UCLA Medical Center.
An actress who was seated near Fisher on the United Airlines flight said the plane's crew responded to the medical emergency, including doctors and nurses who were on board.
Fisher was not breathing for about 10 minutes, according to the actress, Anna Akana.
Initially reported to be in critical condition, Fisher's mother, actress Debbie Reynolds, tweeted on Christmas that her daughter was in stable condition.
"For all her fans & friends. I thank you for your prayers & good wishes," Reynolds wrote in the tweet.
Fisher's breakout role was in the 1977 film "Star Wars: Episode IV – A New Hope." She was 20 when the film was released.
Fisher grew up in Beverly Hills. Her parents were performers Debbie Reynolds and Eddie Fisher, who divorced when she was a young child.
She attended Beverly High School, but dropped out to join her mother on Broadway. Her first big break in show business followed a few years after.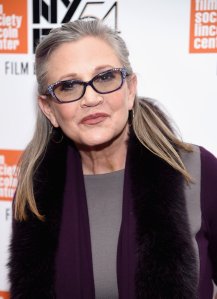 In addition to acting, Fisher was an accomplished author.
Her newest memoir, "The Princess Diarist," was published in late November. It is based around diaries she kept at the time the first "Star Wars" movie was made.
"What would I be if I weren't princess Leia? A great big nothing without one piece of fan mail to call my own," she writes in the book.
In addition to her roles in the original trilogy, Fisher reprised the role as an aged princess in last year's "Star Wars: The Force Awakens" and in next year's forthcoming "Star Wars: Episode VIII."
Fisher's death was met with an outpouring of grief on social media, as celebrities, those who knew her, and her fans took to Twitter to express their sadness over her death.
no words #Devastated pic.twitter.com/R9Xo7IBKmh

— Mark Hamill (@HamillHimself) December 27, 2016
I thought I had got what I wanted under the tree. I didn't. In spite of so many thoughts and prayers from so many. I am very, very sad.

— Anthony Daniels (@ADaniels3PO) December 27, 2016
There are no words for this loss. Carrie was the brightest light in every room she entered. I will miss her dearly. pic.twitter.com/GgIeYGeMt9

— Peter Mayhew Foundation (@TheWookieeRoars) December 27, 2016
I'm deeply saddened to learn of the death of Carrie Fisher. I will miss our banterings. A wonderful talent & light has been extinguished.

— William Shatner (@WilliamShatner) December 27, 2016
I'm deeply saddened at the news of Carrie's passing. She was a dear friend, whom I greatly respected and admired. The force is dark today!

— Billy Dee Williams (@realbdw) December 27, 2016
R.I.P. Carrie Fisher. A brilliantly funny, talented woman. We will miss your humor now more than ever.

— Albert Brooks (@AlbertBrooks) December 27, 2016
A very sad day. Our princess has passed away. RIP Carrie Fisher.

— Jon Cassar (@joncassar) December 27, 2016
I'm so sad about Carrie. All those years. All those laughs. Was there ever a wiser, wittier, or more beautiful Princess? Heart breaking.

— Eric Idle (@EricIdle) December 27, 2016