This is an archived article and the information in the article may be outdated. Please look at the time stamp on the story to see when it was last updated.
Nine of the sick puppies rescued by Irvine police from a woman who had allegedly been trying to sell them online to unsuspecting new owners went up for adoption Wednesday.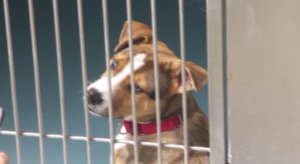 After being rescued in January by the Irvine Police Department's Animal Services Unit, the 19 puppies have been getting nursed back to health by the Irvine Animal Care Center. Nine of the dogs were healthy enough to go up for adoption, and 20 people entered into a lottery for a chance to take one home.
Keith Topper and Lyle Massey, a couple who had been trying for awhile to adopt a puppy, said Wednesday was their lucky day.
"We are totally thrilled! We tried on a number of occasions to adopt dogs and have not been successful," Topper told KTLA. "So I decided it was worth half a day to take a chance and so far it has turned out great. Our 16-year-old son will be thrilled."
Authorities have identified 155 victims and more than 100 sick dogs connected to a fake rescue organization being sold online allegedly by Megan Ann Hoechstetter.
She is facing 20 misdemeanor counts of keeping an animal without proper care and two misdemeanor counts of animal abuse by a caretaker.
Officials said the 10 remaining rescued puppies will be healthy enough to go up for adoption possibly on Friday.