This is an archived article and the information in the article may be outdated. Please look at the time stamp on the story to see when it was last updated.
It took four decades to catch the suspected Golden State Killer.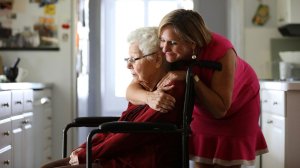 In that time, those who survived his attacks — and the grieving loved ones of those who did not — tried to find ways to cope.
Some set out like detectives. They searched for clues that could help capture a man suspected of raping 46 women and slaying 12 people in a rampage across California.
Others looked to God and went to therapy. They installed alarms and cameras in their homes and dared not leave a door unlocked.
Read the full story on LATimes.com.