This is an archived article and the information in the article may be outdated. Please look at the time stamp on the story to see when it was last updated.
One of the people accusing a now-deceased former Santa Monica city employee of child molestation announced Tuesday he is suing the city for allegedly failing to protect children from predators within an after-school program.
During a news conference, Rogelio Monroe told reporters that Eric Uller, a former lead tech analyst for the city, posed as a police officer and befriended the teen before molesting him. Monroe said he was around 13- to 15-years-old when he met Uller through the Santa Monica Police Activities League (PAL).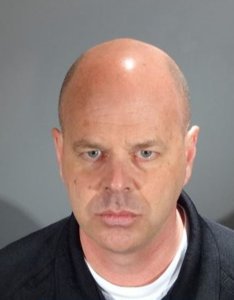 Last week, Uller died from an apparent suicide after being accused of molesting at least 10 boys while volunteering with the program. Days earlier, on Nov. 5, he pleaded not guilty to charges in connection with allegedly abusing four boys ages 12 to 16 in incidents spanning from 1986 to 1995.
Monroe is calling for a temporary shutdown and independent investigation of the program for at-risk youth. Three years ago, another former volunteer was convicted of a misdemeanor charge following allegations of inappropriate conduct with children in the program.
"For over two decades, the Santa Monica Police Activities League has been a playground for child predators to roam, molest and terrorize young, vulnerable, innocent kids," Brian Claypool, Monroe's attorney, told reporters just outside the city's offices on Tuesday.
The city responded to the newest allegations in a statement saying it received a claim from an alleged victim of Uller on Tuesday that addresses incidents in 1987 and 1988. That claim also "references criminal charges against Mr. Uller relating to other alleged conduct in the 1980s and 1990s," the city statement reads.
City officials have promised an investigation by an outside law firm into whether it knew about abuse allegations as well as a consultant to look into its current policies for youth programs.
According to Claypool, Uller had been accused of sexual abuse in incidents as recent as 2010. Authorities have said the 50-year-old had access to hundreds of children within PAL over the past two to three decades.
PAL was established in 1990 and runs a fitness center offering yoga, boxing and weight lifting classes while coordinating after-school activities for at-risk youth who often come from low-income or single-parent households.
On its website, PAL describes itself as "a community organization that fosters trust between youth and the men and women of the Santa Monica Police Department in a safe and nurturing environment."
In 2014, Donald Condon, another former PAL volunteer and Santa Monica city employee, was accused of taking inappropriate photos of children during a a field trip and later convicted of annoying or molesting a minor, according to the Los Angeles Times.
At the time, he was overseeing activities for kids ages 13 to 17, the Times reported.
Claypool is demanding the release of records that could shed light on how the city conducts background checks for PAL volunteers and what other complaints may have been lodged against Uller and other possible predators in years past.
He said an "inside source" with the city has informed him of multiple reports of concerns with Uller.
The attorney also blasted Condon's sentence of probation and questioned why Uller was released on $750,000 bail when the bail amount was initially $2 million: "Is there some kind of preferential treatment that has been given to these former Santa Monica city employees?"
For Monroe, learning of the accusations and charges against Uller brought back memories of his own experience years earlier.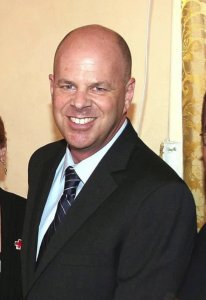 After meeting Uller through PAL, Monroe said the city employee told him he was a police officer and took him out for pizza, ice cream, arcade games and movies — a grooming and befriending process he allegedly played out with other young victims.
"He would show up at these PAL events in a truck and he would tell all the kids that he was a police officer with the city of Santa Monica," Claypool said.
"He had a Santa Monica Police Department badge. He had handcuffs. He had a baton," he said.
When Monroe told Uller he needed a physical exam to try out for a sports team, Uller told him his father was a well-regarded doctor in Santa Monica who could help, according to Monroe. He then allegedly lured the teen into a dark doctor's office somewhere in the city.
With just the two alone in the room, Uller locked the door and then molested him, according to Monroe.
Claypool said Uller repeatedly told the boy nurses would soon come in. But they never came.
"Imagine being a young boy. You're by yourself with an adult — this whole time he was pretending he's a cop — at this place ... by myself," Monroe said, his voice choking.
"And knowing I couldn't do anything about it ... because who knows what would've happened if," he said, his voice trailing into silence.
After the incident, Uller told the teen to not tell anyone and said he didn't want to have to do those "favors" for anyone else, Monroe said.
For years, Monroe repressed the memory in anguish. "It was like a nightmare trying to think about it," he said.
Urging other victims to come forward, Monroe said he knows of others out there who have been abused by Uller. Describing Santa Monica as a small community, he said many of the boys in the program were young Hispanic men like himself who all knew each other.
"You're not alone," he said, addressing potential victims. "Let people know what this individual did to you guys."
Monroe became emotional when he recalled first speaking to the detective on Uller's case.
"It has just changed my life completely," he said.
Through the lawsuit, Monroe said he hopes to get answers as to how a city-run program with the involvement of law enforcement could allow such alleged abuse.
Claypool said tracking down city records, from emails to audio recordings, could reveal what the city did or didn't know about the allegations spanning several years.
"There's going to be something in those city of Santa Monica records that we're gonna find," the attorney said.
Other potential victims are urged to contact the Los Angeles County Sheriff's Department.