This is an archived article and the information in the article may be outdated. Please look at the time stamp on the story to see when it was last updated.
A woman who was accused in an emotional YouTube video of sexually abusing a young student beginning in the late 1990s has been charged with 16 felony counts, the Riverside County District Attorney's Office announced Monday.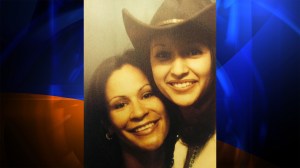 Andrea Michelle Cardosa, 40, was charged in connection with alleged illegal sexual contact with two underage students when she was a teacher and administrator in Riverside County.
After a $5 million warrant had been issued for her arrest, Cardosa was taken into custody at 5:45 p.m. Monday in Perris by the Riverside County Sheriff's Department warrant team.
She was expected to be arraigned in the Riverside Hall of Justice on Thursday, according to the DA's office.
Cardosa resigned from her job as an administrator at Alhambra High School on Jan. 17, the same day that a woman named Jamie Carrillo posted a YouTube video in which she said Cardosa did not deny their past sexual relationship.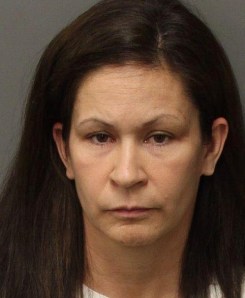 Carrillo, now 28, titled the video "A call to my childhood rapist teacher."
"I was only 12 years old when I met you. Do you realize that you brainwashed me and you manipulated me and that what you did was wrong?" Carrillo said in the video.
"Yes. And I regret it. I only — I just wanted to help you," Cardosa responded.
"How is having a sexual relationship with a 12-year-old student helping?" Carrillo said.
"That wasn't anything that I intended. And I didn't know what happened," Cardosa said.
"You should be so ashamed and so disgusted with yourself," said Carrillo.
"I am. I am," said Cardosa.
The video has since been removed from YouTube. The DA's office confirmed Monday that Cardosa was the call's recipient, as Carrillo had stated.
On the day it was posted, the video was sent to administrators at Alhambra High School, where Cardosa was an assistant principal. School district officials alerted Alhambra police and announced publicly that Cardosa had resigned. Investigators turned the case over to authorities in Riverside County, where the alleged crimes occurred.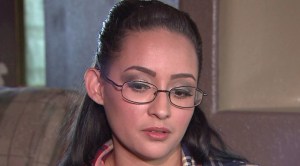 Several days later, another woman came out and accused Cardosa of abusing her, holding a news conference with her attorney, who filed a claims against two school districts that employed Cardosa. Her attorney asked that his 18-year-old client only be identified as "Brianna."
On Monday, 17 days after the YouTube video was posted, Cardosa was charged with five counts of aggravated sexual assault on a child under the age of 14, five counts of lewd acts on a child under the age of 14, and six counts of lewd acts on a child 14 or 15 years of age while the defendant was at least 10 years older than the victim, according to the DA's office.
Cardosa faces life in prison if convicted of the aggravated sexual assault counts.
The crimes involving Carrillo, who was described by the DA's office as Jane Doe 1, allegedly took place between 1997 and 2001, when the victim was in middle school and high school.
The second victim, identified as Jane Doe 2, was allegedly abused while she was in high school in Perris in 2009 or 2010, the DA's office stated.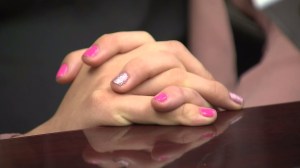 Carrillo said she had been advised by her attorney not to comment on the charges, but pointed to a brief statement on her personal Facebook profile.
The post stated Carrillo had just learned of the arrest warrant and the charges, which she listed.
"She is not in custody yet," Carrillo wrote. "But I am pleased to hear that justice will be served."
After the YouTube video surfaced, Carrillo spoke exclusively to KTLA, explaining why she made the call to Cardosa and posted the video.
"I want her to be in jail and pay for what she's done," Carrillo told KTLA. "She shouldn't be around children. That's what made me do this."