This is an archived article and the information in the article may be outdated. Please look at the time stamp on the story to see when it was last updated.
After intense days of pressure from constituents and House leaders, all 14 California House Republican joined their colleagues Thursday to vote for a GOP roll back of the Affordable Care Act. Here are all their votes: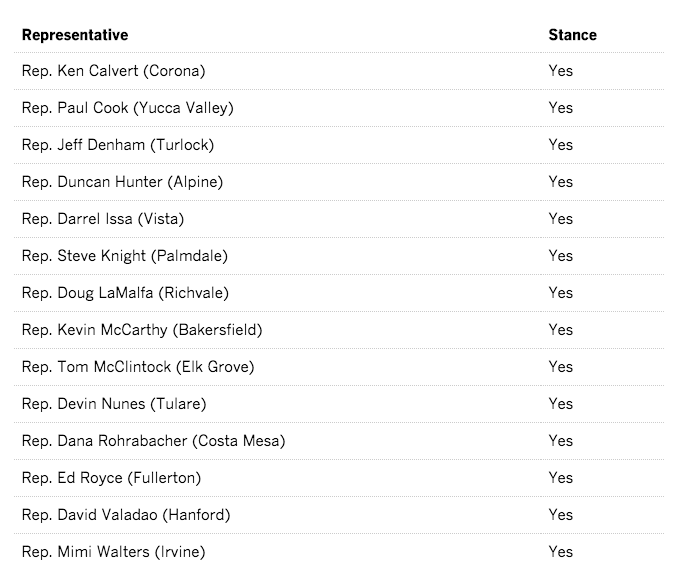 The act, which government estimates have said could lead to 24 million fewer Americans with health insurance and substantially affect both those on Medicaid and with employer provided insurance, passed the House 217-213. It will now move on to the Senate, where it is expected to face multiple stumbling blocks.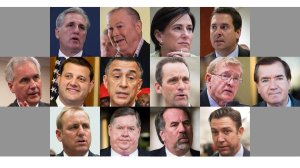 More than half of the Golden State's Republicans were among those members who were leery of the bill when it was changed to accommodate the far-right Freedom Caucus, including allowing states to scrap protections for people with preexisting conditions.
House Republican leaders insist the bill will still cover people with preexisting conditions such as asthma, pregnancy or cancer — conditions that were used by insurance companies to deny coverage prior to Obamacare, also known as the Affordable Care Act. But most healthcare experts and patient advocates dispute that. The House did not wait for an official report from the Congressional Budget Office on how much the bill will cost or how it will affect Americans.
Read the full story on LATimes.com.