This is an archived article and the information in the article may be outdated. Please look at the time stamp on the story to see when it was last updated.
Flowers and candles were placed Thursday night at the intersection in Redondo Beach where an alleged DUI driver plowed into families who had just attended a school Christmas program, killing three women and leaving nine others injured, including five children.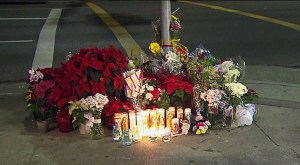 Margo Bronstein of Redondo Beach was arrested on suspicion of felony vehicular manslaughter while intoxicated, police said Thursday.
The 56-year-old was jailed after being treated at a local hospital for minor injuries.
The deadly collision occurred about 8 p.m. Wednesday when a white Saturn sedan traveling northbound on Pacific Coast Highway ran a red light and plowed into a group of pedestrians as they were leaving an elementary school Christmas concert held at St. James Catholic Church.
Vehicles were stopped at the light at Vincent Street when Bronstein went around them and into the left-turn lane and through the red light, said Lt. Joe Hoffman of the Redondo Beach Police Department at a Thursday morning news conference.
RELATED: Family of 5 Struck in Redondo Beach Crash; Mother Killed
"People started flying," said an emotional Michael Tovar, who witnessed the collision. "My wife started screaming. So, I jumped out of my truck and I came in front, and I'm looking at people everywhere, screaming," he said.
The scene was littered with various objects, including shoes — at least one of which appeared to belong to a child — and items of clothing. Those items were entered into evidence, police said.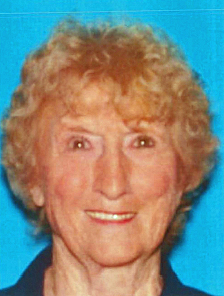 After hitting a group of 11 pedestrians, the vehicle veered into southbound lanes on PCH and collided head-on into an SUV, the driver of which was injured, according to Hoffman.
"The vehicle actually carried some of the pedestrians and then collided head-on with another vehicle that was traveling southbound … and actually threw a couple of the pedestrians into another vehicle," Hoffman said.
A young boy was trapped beneath the wheels of one of the cars, Tovar said.
"I looked down to the car right in front of me and underneath the left front tire was a little boy," said Tovar, his voice choked with tears. "He was just laying there underneath the tire."
A group of people surrounded the car and worked to free the boy as he lay pinned beneath the heavy vehicle.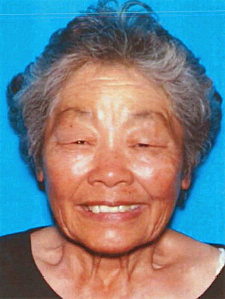 "We finally got the car off of him. And then everyone started helping him. … It was just awful," he said.
The little boy was identified by church members as Samuel Gaza. His whole immediate family of five was struck and his mother, 36-year-old Martha Gaza, was killed, church members said.
The three victims who died have been identified by Redondo Beach police as 81-year-old Mary Wilson, 87-year-old Saeko Matsumura and Gaza, all from Torrance. All three were pedestrians, Hoffman said.
Matsumura's adult daughter Karen was among the injured. She was stable and being treated at Torrance Memorial Medical Center, a hospital spokeswoman confirmed.
Gaza was a teacher at the church, parishioners said. Her son and husband remained hospitalized Thursday.
Wilson's best friend, Tom Craig, said her grandchildren went to the school and she was leaving the holiday performance when she was struck.
"I was very shocked. I couldn't believe it," Craig said. "It's something that a lot of people go through. You don't ever expect it's going to happen to you, but it does and can."
Nine others were injured as a result of the traffic collision, including the driver of the vehicle Bronstein crashed into, Hoffman said, clarifying earlier information from police that combined the number killed and injured. The ages of the five injured children ranged from 5 to 14 years old, Hoffman said.
One adult and one child were listed in critical condition, while eight other patients were in stable condition, according to a police news release. Injuries ranged from head trauma to a bruised lung to a leg fracture.
Bronstein remained at the scene following the collision, Hoffman said.
Tovar told KTLA he confronted the woman after her vehicle was stopped.
"I looked at the lady that did all this, and I started screaming at her. And I started yelling at her, 'What did you do?'" he said. "I could tell … something was wrong with her. I asked her, 'Are you drunk?' And she just looked at me."
It was not immediately clear whether alcohol or drugs were a factor in the crash, but police said they believed Bronstein had prescription medications in her system.
"At the very minimum, prescription medication is involved. However, it is going to take some time to get a complete toxicology report and determine exactly everything that she may have been under the influence of," Hoffman said.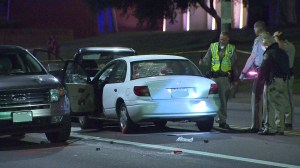 According to Department of Motor Vehicle records, Bronstein's record was clean in Los Angeles County. She had no traffic infractions or tickets, had not been involved in any accidents and had a valid driving record, DMV spokeswoman Jennifer Yee said.
Driving-relating restrictions required her to drive a vehicle that had hand-controlled brakes, an additional right side mirror and an adequate signaling device, according to Yee.
Details regarding Bronstein's vehicle, medical condition and medications were not being released during the investigation, police said Thursday afternoon.
Bronstein was being held at the Redondo Beach Police Department jail on $300,000 bail. She was scheduled to make her first court appearance in Torrance Friday, the news release stated.
The collision in Redondo Beach was the second DUI-related crash in L.A. County involving pedestrians that resulted in the injuries of at least a dozen people in less than a week.
On Sunday, a suspected drunk driver was arrested after allegedly running through a crowd of pedestrians in Alhambra, leaving 13 people injured.
Anyone who witnessed the Redondo Beach collision or who has photos or video was asked to contact the Police Department's Traffic Division at 310-318-0621.
KTLA's Anthony Kurzweil, Feven Kiflegiorgis, Kennedy Ryan and Alberto Mendez contributed to this report.
More video: