This is an archived article and the information in the article may be outdated. Please look at the time stamp on the story to see when it was last updated.
Days after a San Bernardino police officer was killed in a violent crash in the Ontario area, the alleged DUI driver responsible was charged Monday.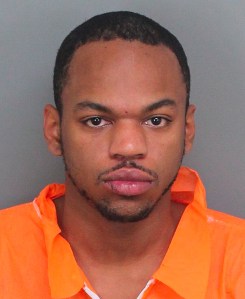 Archie Green III was charged with one felony count of gross vehicular manslaughter while intoxicated, one count of driving under the influence of alcohol causing injury, and one count of driving with a .08 percent blood alcohol content causing injury, according to the San Bernardino County District Attorney.
The charges came after investigators say the 27-year-old Fontana resident broadsided Officer Bryce Hanes' patrol car near the intersection of Fourth Street and Etiwanda Avenue early Thursday morning.
Hanes, a 12-year veteran of the San Bernardino Police Department, had just booked a prisoner at the West Valley Detention Center and was headed southbound on Etiwanda when the alleged drunk driver, driving eastbound on Fourth, crashed into his patrol car, causing it to spin across the intersection and into a traffic signal.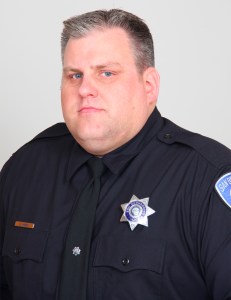 Green was also accused of running a red light before slamming into the on-duty officer.
Hanes, 40, died later that day at a Fontana hospital, and Green was hospitalized for minor injuries and arrested.
If convicted, Green faces a maximum of 10 years in state prison, according to the DA.
He was being held in lieu of $250,000 bail and was scheduled to be arraigned Tuesday at Rancho Cucamonga Superior Court.