This is an archived article and the information in the article may be outdated. Please look at the time stamp on the story to see when it was last updated.
A resident shot and killed an alleged intruder during a possible attempted home invasion in Santa Clarita on Friday night, according to the Los Angeles County Sheriff's Department.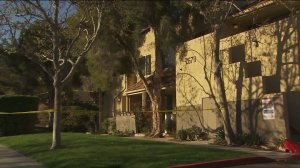 Santa Clarita Station deputies responded to an apartment in the 26000 block of Isabella Parkway in the Canyon Country area about 9:10 p.m. after a caller reported shooting an intruder, the Sheriff's Department said in a news release.
The suspected intruder had been shot multiple times, deputies discovered. The unidentified man was taken to an area hospital where he was pronounced dead.
Witnesses and the informant told authorities the man was trying to break into the apartment, and ignored the resident's repeated commands to leave.
"At that time, the windows were broken, the suspect got inside the house and the victim/informant shot him," said Deputy Ryan Rouzan, a sheriff's spokesman.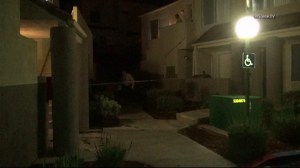 The resident was detained at the Sheriff's Station as homicide detectives gathered additional information about the case, the release said. Investigators recovered a handgun at the scene.
Asked whether the shooter and the alleged intruder knew each other, Rouzan replied: "That's still going to be investigated also."
Neighbors described the residential area as "quiet," and said they were stunned to learn of the fatal shooting.
"It's quiet, I've lived here probably 7.5 years and we've never had anything," resident Shelly Molinar said. "So, it's kind of scary … because you feel like you live in a safe neighborhood."
Information about the case can be provided to the Sheriff's Department's Homicide Bureau by calling 323-890-5500.
Anonymous tips can also be left through Crime Stoppers at 800-222-8477.
KTLA's John A. Moreno contributed to this report.