This is an archived article and the information in the article may be outdated. Please look at the time stamp on the story to see when it was last updated.
A man believed to be the "Mission Impossible Burglar" has been arrested in connection with the theft of at least $100,000 worth of laptops, Huntington Beach police announced Friday.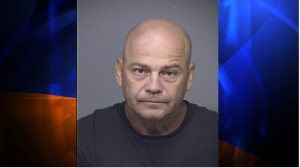 Steven Jay Krueger, 50, was accused of burglarizing a Huntington Beach computer store in May 2013 and stealing the computers, a news release from the Huntington Beach Police Department stated.
The laptops have not been recovered.
Krueger was believed to have appeared in several YouTube videos explaining how large scale commercial burglaries are conducted, police said in the release.
Authorities added that the suspect also had a Facebook Page in which he called himself the "Mission Impossible Burglar."
The "Mission Impossible Burglar" was profiled on a Canadian television show called "Masterminds."
Police called the burglar "sophisticated," and said he was "known as a meticulous planner and uses specialized tools, often to gain entry through the roof, lowering himself into the location and bypassing alarm systems and other security devices," according to the release.
Krueger was taken into custody on Thursday in Pomona while he was riding his bicycle.
Multiple law enforcement agencies assisted in the investigation, including the Anaheim Police Department, the Pomona Police Department, the Los Angeles County Probation Department's Special Enforcement Operations Unit, and the Orange County District Attorney's Office DNA Unit and Bureau of Investigation.
Krueger was being held on commercial burglary charges and a "no bail" probation violation.