This is an archived article and the information in the article may be outdated. Please look at the time stamp on the story to see when it was last updated.
BOSTON, Mass. (KTLA) — Prosecutors in the murder trial of alleged mob boss Whitey Bulger painted the long-time Santa Monica resident as a brutal killer on Friday.
Bulger, 83, remained unemotional in a Boston courtroom as a list of crimes he was accused of committing was read, according to court reporters.
The prosecutors showed the jury pictures of him meeting with alleged members of the Italian and Irish mafia.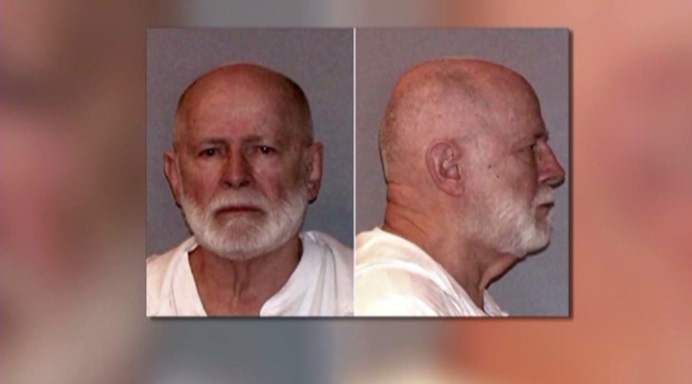 Bulger has pleaded not guilty to killing 19 people.  His trial is expected to last at least three months.
FBI agents described Bulger as a stone cold killer who would personally get involved in cutting off fingers and hands of victims and pulling out their teeth.
Bulger was on the FBI's most wanted list until agents arrested him in 2011 at the Princess Eugenia apartments in Santa Monica, where he had allegedly been hiding out for decades.
 Check back for updates on this developing story.