This is an archived article and the information in the article may be outdated. Please look at the time stamp on the story to see when it was last updated.
A man suspected of being the prolific "NorCal Rapist," linked to at least 10 violent sexual assaults throughout Northern California dating back nearly 27 years, has been arrested.
Law enforcement officials joined together at a press conference in Sacramento Friday where they announced the arrest of Roy Charles Waller, 58, of Benicia .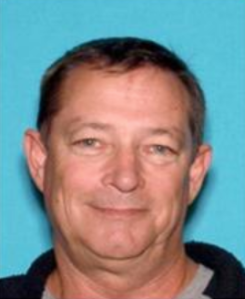 The break in the case came when detectives compared DNA evidence with genetic profiles submitted to genealogical databases, Sacramento County District Attorney Anne Marie Schubert said. A similar tactic was used to apprehend the alleged "Golden State Killer" serial killer and rapist earlier this year.
"The answer has always been in the DNA," Schubert said.
"For 27 years, there has been one common thread: his DNA. I have often said in my career that DNA is the silent witness to the truth. For 27 years, that truth was not known, until now," she said. "Through an incredible partnership between science and passionate police work, that answer that many have waited for so long has come to us."
Waller's alleged reign of terror began in 1992 and continued through 2006, Sacramento police Chief Daniel Hahn said. It spanned six Northern California counties. The last known crime in the series was in 2006.
Attacks known to investigators took place in Rohnert Park, Sonoma, Vallejo, Martinez, Woodland, Chico, Davis and Sacramento, the chief said.
"Through the tireless efforts of investigators, there is one less dangerous predator on our streets," Hahn said. "Today, we bring justice to not only the victims, but to all the communities that he impacted."
Sacramento police Detective Avis Beery has been working the case for the past 12 years. She thanked all the dedicated professionals who helped make the arrest possible.
"I've been waiting a really long time for this day to come. I never gave up hope this day would come," she said.
The NorCal Rapist's crimes were especially violent and brutal, according to the detective.
"He would enter houses, usually late at night," she said. "He would overcome them. He would bind them and then repeatedly sexually assault them. He would ransacks their homes and he would sometimes kidnap the victims and take them to ATMs, where he would get money out of their accounts."
Upon being told of the arrest, one of the victims was "overcome and over the top with emotion and happiness to see that this person is in custody, and no one else has to worry about him any more," Beery said. She described the victims she's dealt with as "the strongest people I know and the bravest people I know."
After identifying Waller as a suspect in the series of attacks through  DNA evidence, police arrested him Thursday as he arrived to work at UC Berkeley, where he has been working for more than 25 years, Hahn said. Waller is married, he added. He said he did not know Waller's position at the campus.
Now that a suspect is in custody, prosecutors will come together to determine where a trial will be held, Schubert said.
Waller has been formally charged with two attacks that occurred in Sacramento, officials said. But Hahn said his DNA has been matched to "many" of the NorCal Rapist crimes.
Anyone with information is urged to contact Sacramento police at 916-808-5471. Tips may also be submitted anonymously to Sacramento Valley Crime Stoppers at 916-443-4357.