This is an archived article and the information in the article may be outdated. Please look at the time stamp on the story to see when it was last updated.
Some 1,000 full-time jobs are now being filled at a new Amazon fulfillment center in Redlands, the Seattle-based online retailer announced Thursday.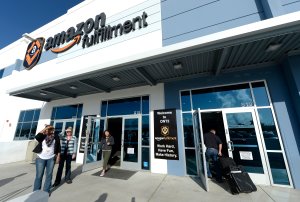 Hiring has already begun for jobs in the 750,000-square-foot facility, which is set to open this spring at 2125 W. San Bernardino Ave. Associates at the new facility will pick, pack and ship larger items like sports equipment, patio furniture and pet food.
Full-time Amazon employees get what the company describes as "competitive hourly wages" as well as health insurance, performance-based bonuses, a 401(k) and other benefits. Those who want to work at the Redlands facility can apply at amazondelivers.jobs.
The Redlands center is set to open soon, though no exact opening date has been determined, a spokeswoman for the company said Thursday.
Along with another fulfillment center planned for Eastvale, the Redlands center brings the number of such Amazon facilities in California to about 10. Of those, five are in the Inland Empire.
Amazon's first fulfillment center in California opened in 2012 in San Bernardino.
The Eastvale facility will be 1 million square feet and will handle smaller items such as books, electronics and toys. Amazon will also being hiring about 1,000 full-time workers for the Eastvalle facility, which is set to open in 2018, according to the spokeswoman.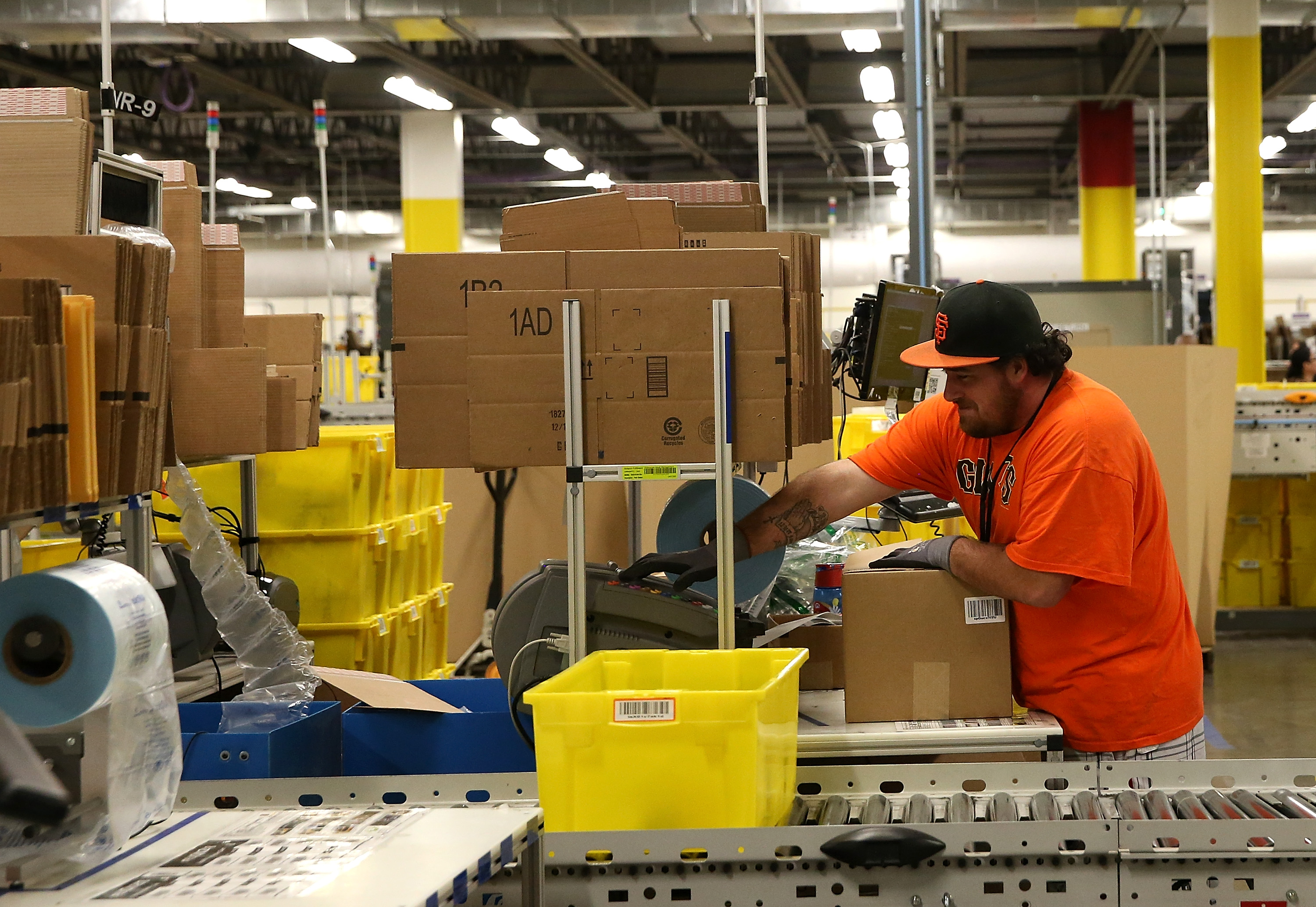 An Amazon.com worker packs orders at an Amazon fulfillment center on Jan. 20, 2015, in Tracy, California. (Credit: Justin Sullivan/Getty Images)