This is an archived article and the information in the article may be outdated. Please look at the time stamp on the story to see when it was last updated.
Amazon announced plans Thursday for two new fulfillment centers in the Inland Empire that will create more than 2,000 full-time jobs, according to the company.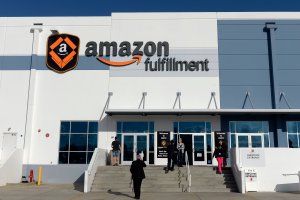 The new centers in Redlands and Eastvale will join nine existing California fulfillment centers and one already under construction in Sacramento, the company stated in a news release.
The Redlands facility, which will span more than 750,000 square feet, will pack and ship larger customer items, such as sports equipment, patio furniture and pet food, according to the news release.
"Amazon's expansion in the IE over the last several years has been remarkable. Redlands, as well as the region and the state as a whole, have all benefited from the economic growth Amazon has generated here," Redlands Mayor Paul Foster stated in the release.
The 1,000,000-square-foot facility in Eastvale is expected to handle smaller sized items, such as books, electronics and toys, Amazon stated.
Each of the facilities are expected to hire about 1,000 new full-time employees, which Amazon says will be entitled to a number of benefits including a 401(k), maternity and parental leave, and a self-improvement program called Career Choice, according to the news release.
"Not only are the current and future employment opportunities exciting for Eastvale residents, but I'm also eager to see Amazon employees participate in the company's Career Choice program in which they can go back to school," Eastvale Mayor Joseph Tessari stated.
Amazon states the Career Choice program offers to "pre-pay up to 95 percent of tuition for courses related to in-demand fields, regardless of whether the skills are relevant to a career at Amazon."
Click here for more information about job opportunities at Amazon.