This is an archived article and the information in the article may be outdated. Please look at the time stamp on the story to see when it was last updated.
An Amber Alert was canceled after a man wanted in connection with the alleged abduction of his two young biological daughters turned himself into authorities early Saturday, Pomona police said.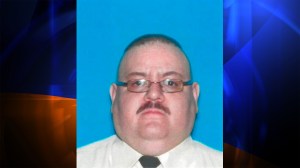 The alleged kidnapping occurred around 7 p.m. at a park in the 1100 block of Fairplex Drive in Pomona.
In addition to the two children, Pete Valencia Adame was alleged to have abducted his ex-girlfriend, the mother of the two kids, but released her at an unknown location after allegedly assaulting her, a news release from the California Highway Patrol stated.
With the girls still missing, an Amber Alert was issued in Los Angeles, San Bernardino and Riverside counties late Friday.
Sometime between 12 a.m. and 1 a.m. on Saturday, Adame contacted authorities and disclosed his location in Corona, Sergeant Christian Hsu with the Pomona Police Department said.
He was taken into custody without incident by the CHP a short time later, Hsu added.
The two girls, 4-year-old Aurora Akira Adame, and 2-year-old Valeria Persaea Adame, were with their father when authorities arrived and were be doing fine, according to Hsu.
The CHP deactivated the Amber Alert around 1:30 a.m., according to a separate news release.
No further information was immediately available.