This is an archived article and the information in the article may be outdated. Please look at the time stamp on the story to see when it was last updated.
An Amber Alert was canceled Sunday after a 5-year-old boy who had been abducted in San Diego County was found safe, authorities said.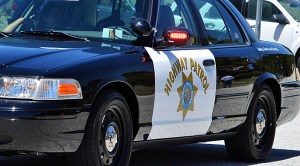 Johnnie Melendez was in the custody of authorities after being located unharmed at a home in Lancaster, according to police.
He had been taken by his mother from the Sweetwater Inn in National City at 7 p.m. Saturday, officials said.
The abduction was not discovered until about 1:30 a.m. when Johnnie's father returned to the hotel and discovered that the boy and his mother, along with their belongings, were gone, the National City Police Department said in a statement.
After searching for about an hour and a half, the father called police at 2:34 a.m.
Officers responded to the location and were informed that a man from the hotel had given Gladys Suarez, 27, and the boy a ride to a Shell gas station in Encinitas, about 30 miles north, the statement said.
Suarez "made a statement via cellular phone to the effect of, 'You're never going to see him again,'" adding that if she could not have the child, then no one could, according to the news release.
The California Highway Patrol issued an Amber Alert and released photos of the mother and child shortly before 10:30 a.m. Sunday.
About an hour later, after seeing the alert, Suarez contacted the Los Angeles County sheriff's Palmdale station, authorities said.
The boy was then found, and National City police detectives were en route to Lancaster to take Suarez into custody.