This is an archived article and the information in the article may be outdated. Please look at the time stamp on the story to see when it was last updated.
An Amber Alert was canceled Monday morning after an 8-year-old boy was found safe several hours after he was abducted in Fairfield, police said.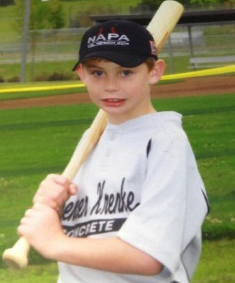 Brock Guzman was kidnapped by an unknown person at about 4:45 a.m., prompting the California Highway Patrol to issue the Amber Alert in five counties.
The little boy fell asleep in the backseat of a Toyota Corolla while his father was warming up the vehicle outside the family home, the Los Angeles Times reported.  When Brock's dad went back into the house momentarily, someone got into the car and stole it.
Less than 2 hours after the abduction, CHP issued the Amber Alert for Solano, Yolo, Contra Costa, Sacramento and Napa counties.
Fairfield is located in Solano County, about midway between San Francisco and Sacramento.
Around 8 a.m., a resident spotted the Toyota parked a few blocks away from the boy's residence, a Fairfield police official told the Times. The boy was still asleep when he was located and appeared to have slept through the ordeal.
The Clovis Police Department tweeted shortly before 9 a.m. that Brock had been found safe.
No arrests have been made in the case. Police did not have a description of the person who got into the car and drove away with the sleeping boy inside.