This is an archived article and the information in the article may be outdated. Please look at the time stamp on the story to see when it was last updated.
A 1-year-old boy at the center of an Amber Alert in Monterey County has been found safe Monday morning, according to officials.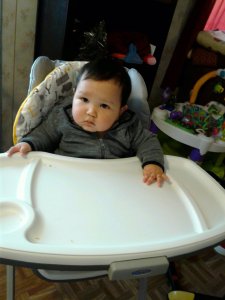 The Amber Alert had been issued for Emiliano Salinas, who was abducted about 4:47 a.m. from Soledad and was believed to be with the suspect in a white 1992 Honda Accord, the California Highway Patrol stated.
The car has a California license plate number of 6RGB061.
Salinas was believed to be in a car seat in the rear of the vehicle, according to the CHP.
The Amber Alert was deactivated after the boy was safely located, the CHP tweeted at 8:23 a.m.
No further details were immediately available.