This is an archived article and the information in the article may be outdated. Please look at the time stamp on the story to see when it was last updated.
A 15-month-old Boyle Heights boy who was taken by his father, prompting an Amber Alert, is believed to be in Sonora, Mexico, Los Angeles Police Department officials said Wednesday.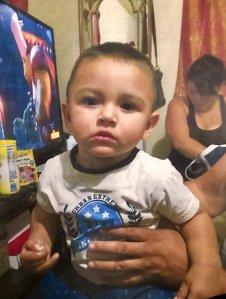 The search for Noe Reyna began about 4 p.m. Tuesday when Los Angeles County Department of Children and Family Services officials went to take custody of the child at his parent's home in the 2200 block of East Fourth Street and discovered he wasn't there.
"DCFS was at the residence to take the child away due to narcotics issues," Detective Steven Juarez said. "At this point, the mother is very cooperative; however, she cannot help us in locating the father."
The parents had been notified of the court order to take the child prior to officials arriving.
Investigators believe the boy's father, 35-year-old Carlos "Ivan" Reyna, had taken the child and fled the area, Los Angeles Police Department Capt. Ruby Flores said.
Carlos Reyna was described as a Hispanic man, 6 feet 2 inches tall, weighing about 200 pounds with black hair and brown eyes. He was last seen wearing a white T-shirt, blue jeans and brown work boots.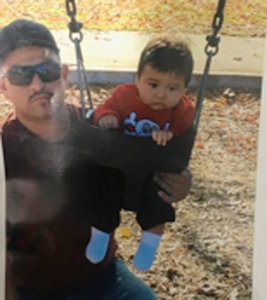 Following up on tips from the public, investigators located a vehicle owned by the couple, Flores said.
The vehicle was found legally parked, but there was no sign of Carlos or Noe Reyna.
Authorities do not believe Carlos Reyna has any other source of transportation, but think he may have gotten help from a friend or used public transportation, Flores said.
Investigators do not initially know if Carlos or Noe Reyna were still in the greater Los Angeles Area earlier in the day, but by late afternoon they said the man took his son to Mexico, where the family has ties.
"We believe that he has reached out to his family, and we want to put the word out to see if he can please came back to the United States and bring back Noe," said LAPD Officer Liliana Preciado.
It was unclear how Reyna made it across the border.
The father's background does not indicate that he would harm the child, according to Flores. However, the fact that he would take the boy has investigators concerned.
"As far as we know, the child is not in any imminent danger. But again, he is in the custody of the department of social services, so we need him to come back to the United States," Preciado said.
Noe Reyna was described as a Hispanic boy with black hair and brown eyes. He is 2 feet tall and weighs about 35 pounds.
Anyone with information was asked to contact the Police Department at 323-342-4101.
Those who wish to remain anonymous can call Crime Stoppers at 1-800-222-TIPS (8477).