This is an archived article and the information in the article may be outdated. Please look at the time stamp on the story to see when it was last updated.
Update, June 11, 2017: Police said a report of carjacking that led to an Amber Alert last week turned out to be false. The woman who gave it has been arrested on suspicion of filing a false police report. Read KTLA's story here. 
A woman accused in a South Los Angeles carjacking believed to involve a 16-year-old boy in  that triggered an Amber Alert was located and arrested on Friday, officials said.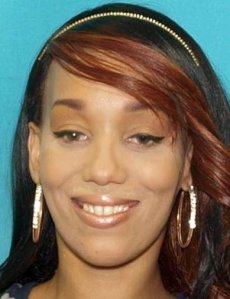 Kandice Johnson, 31, was taken into custody after officials located the stolen Totoya Camry in San Bernardino, according to Officer Tony Im, a media liaison for the Los Angeles Police Department.
Although police originally suspected Johnson had also kidnapped 16-year-old Eric Coleman, who they believed was in the car when it was taken, detectives later said the boy was not abducted or the victim of a crime.
It was not clear exactly when, where or how the vehicle was located, or whether Johnson was with the vehicle at that time.
The car was taken around 4 p.m. Thursday from the area of 77th and Figueroa streets, in the Vermont Knolls neighborhood, LAPD Officer Irma Mota said.
Coleman's stepmother, an "acquaintance" of the suspect, was standing outside her Toyota Camry when Johnson approached her, allegedly pulled out a gun and sped away in the vehicle, according to Mota.
The victim told police her son was in the car but it was possible Johnson didn't see him, as the windows were tinted, Mota said.
KTLA's Irving Last contributed to this story.