This is an archived article and the information in the article may be outdated. Please look at the time stamp on the story to see when it was last updated.
An Anaheim man has been arrested in connection with the fatal stabbings of two homeless men, police announced Thursday.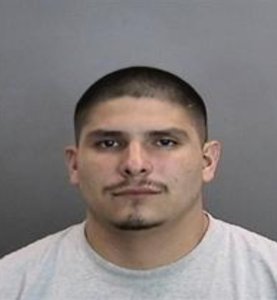 Marvin Magallanes, 25, was arrested May 12 after confessing to the death of Sabah Alsaad, 49, who was found stabbed along South Magnolia Avenue on Jan. 25, Anaheim Police said in a news release.
Magallanes was also linked to the stabbing death of Onosai Tavita, who was found along South Euclid Street on Oct. 27.
Both victims were apparently asleep when they were attacked, Sgt. Daron Wyatt told KTLA. Both crimes occurred near where Magallanes lived.
Police linked Magallanes to the crimes based on forensic evidence, but did not release any details on the ongoing investigations.
Detectives are in communication with other local law enforcement agencies to determine if he was involved in any other unsolved cases, police said.
Magallanes was booked into Orange County jail on two counts of homicide and is being held without bail.
Anyone with information about the crimes can call Crime Stoppers at 855-TIP-OCCS.
Magallanes pleaded no contest to one misdemeanor count of vandalism after he drove through a wooden security gate arm outside of Kylie Jenner's Hidden Hills home last April. He tried to get through security once before on March 28, 2016, according to the Los Angeles County District Attorney's Office.
Correction: A previous version of this article incorrectly said police believed the suspect is involved in other crimes. This post has been updated.