This is an archived article and the information in the article may be outdated. Please look at the time stamp on the story to see when it was last updated.
An 18-year-old man was booked on suspicion of attempted murder after allegedly assaulting his mother in Anaheim Tuesday night with a baseball bat, authorities said.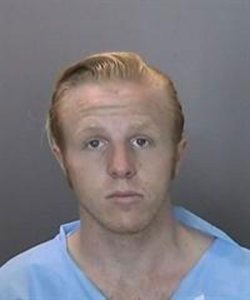 Officers responded to the 5800 block of East La Palma Avenue around 8:50 p.m. after receiving a call of a possible assault in a mobile home, according to Anaheim Police Department Sgt. Daron Wyatt.
When they arrived at the scene, they learned from witnesses that a teen who lived at the location with his mother had run away from the scene with a baseball bat, according to Wyatt.
Officers peered inside the residence and found a woman down with apparent severe blunt force trauma, prompting them to force entry, he said.
The victim was rushed to a hospital and remained in extremely critical condition Wednesday morning.
The 58-year-old victim, Karen White, is a sworn peace officer who works for the California Department of Corrections and Rehabilitation, police said.
A few minutes after police responded to the mobile home, dispatchers received a call from someone advising them he was the victim's son, and that he was in a riverbed. The Santa Ana River is located not far from where the assault took place.
Officers went to the location he gave and found the man, who had a baseball bat in his possession, according to Wyatt.
Police on Wednesday identified the suspect as Seth White.
He was taken into custody and booked on suspicion of attempted murder.
KTLA's Jennifer Thang contributed to this story.