This is an archived article and the information in the article may be outdated. Please look at the time stamp on the story to see when it was last updated.
Andrew Getty, an heir to the Getty oil fortune said to be worth billions, appears to have died of natural causes or an accident inside his Hollywood Hills estate.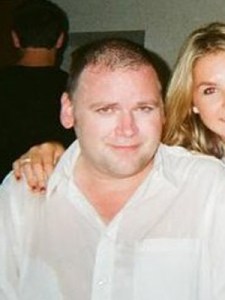 A time of death has not been determined, but a preliminary investigation suggests that foul play was not involved, authorities said. A security hold — a directive from detectives to the coroner's office not to publicly disclose details about a case — has been placed on Getty's coroner's file.
A law enforcement source told The Times that Getty, 47, was found in the bathroom of his estate on on Montcalm Avenue on Tuesday and appeared to have suffered from some type of blunt-force trauma. It's unclear whether the injury was caused by a fall or something else. The source said Getty was naked from the waist down.
LAPD Cmdr. Andrew Smith, a department spokesman, cautioned that it was still "very, very early in the investigation" but that based on initial observations, "this does not appear immediately to be a criminal act."
Click here to read the full story on LATimes.com.