This is an archived article and the information in the article may be outdated. Please look at the time stamp on the story to see when it was last updated.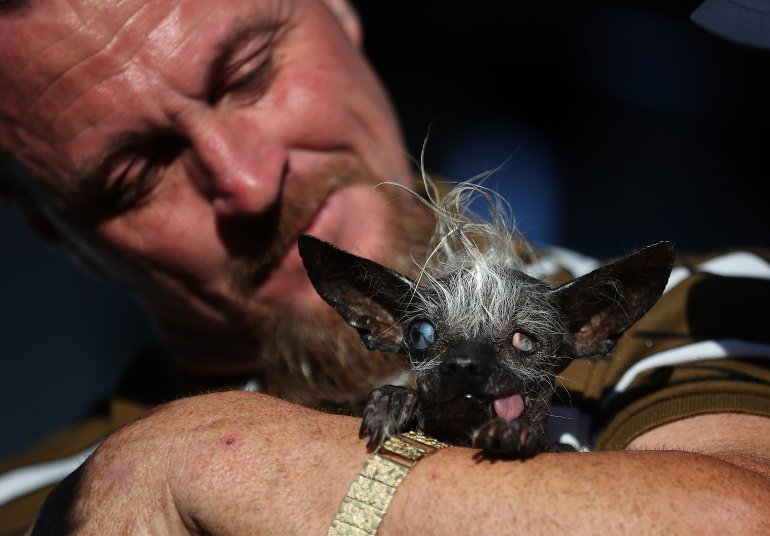 Once a year, with teeth bared, tongues dangling and faces smushed, these beasts waddle their way down a red carpet for the chance to win $1,500 and a trophy as they compete for the title of World's Ugliest Dog. The homeliest misfit even gets to fly to New York with a human in tow for a media appearance.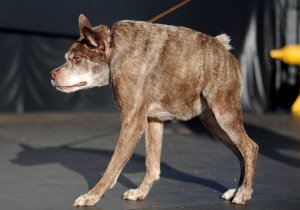 The contest starts at 6 p.m. Friday at the Sonoma-Marin Fair in California.
Chinese Cresteds, Chihuahuas and mutts typically headline the competition, which is held in Petaluma. Many of the pups are rescue dogs.
The contest is judged based on both appearance and personality. Past winners have had hair sticking out in odd places, a penguin-like way of waddling or a shortened spine — but deep down, they're just as lovable as any other pooch.
The names might just be the best part. Reigning champion SweePee Rambo, a blind Chinese crested, is a crowd favorite.
Quasi Modo, a mix with a spinal birth defect who took the crown in 2015, has a name to match her hunchback.
And even though Peanut looks nothing like a peanut, somehow no other name would be as sweet.
There's no denying that these tiny beasts are hard on the eyes. And  yet, there's still no denying that special canines are still adorable in their own unique way.
"We're proud to celebrate all dogs and pets by showing that no matter their imperfections, they are adoptable, lovable and a great addition to any family," Sonoma-Marin Fair CEO Erin Post explained in a news release.