This is an archived article and the information in the article may be outdated. Please look at the time stamp on the story to see when it was last updated.
Updated Story: Aramazd Andressian Sr. Pleads Guilty to Murder Charge in Killing of 5-Year-Old Son
Aramazd Andressian is expected to plead guilty to one count of murder in the killing of his 5-year-old son when he appears in court for a preliminary hearing, law enforcement sources told KTLA on Monday.
The hearing, scheduled to take place Tuesday morning at Los Angeles County Superior Court, followed new revelations about the investigation into the 35-year-old man's alleged killing of his son, Aramazd "Piqui" Andressian Jr.
Andressian revealed to investigators in June that he "harmed" the boy and "left him" him in Santa Barbara County while also leading them to the body, the San Gabriel Valley Tribune said, citing a report it obtained from the Los Angeles County Department of Children and Family Services.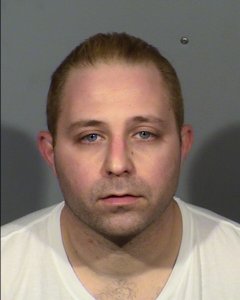 The body of Andressian's 5-year-old son was found in the Lake Cachuma area in late June, officials said.
The report indicated that Andressian Sr. told investigators from the Sheriff's Department the location of his son's body around the time of his arrest in Las Vegas on June 23, the San Gabriel Valley Tribune reported.
It appears these new details — given in the report, which has been sealed by the court — actually match up with incidents that happened around the time the 5-year-old went missing and when he was found, the Tribune reports.
Andressian Sr. was extradited from Las Vegas on the same day that his son's body was found.
Andressian Jr. was missing for about two months before his body was found; his mother reported  him missing when he did not show up to a pre-arranged custody transfer with his father on April 22.
Earlier that same day, Andressian Sr. had been found passed out in Arroyo Park in South Pasadena, officials said.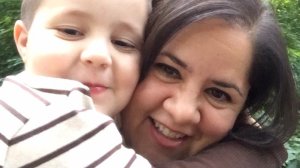 He was subsequently taken into custody, but was released three days later. At the time, his lawyer told KTLA he was let free because there was insufficient evidence to keep him in custody.
In late June, the 35-year-old was arrested again, this time on suspicion of murder,and extradited from Las Vegas to Los Angeles.
In his first court appearance following the extradition, on July 3, Andressian pleaded not guilty and his bail was set at $10 million.
A private funeral was held for 5-year-old "Piqui" on July 18, and his mother, Ana Estevez, spoke about her love for her young son during the service.
"I want the world to see what an amazing child you were to me, through my eyes," Estevez said. "I miss you telling me, 'Mama, you look beautiful,' … You are the love of my life, papa — today, tomorrow and always."