This is an archived article and the information in the article may be outdated. Please look at the time stamp on the story to see when it was last updated.
When neighbors complained to authorities about conditions for animals living at a home in Arleta last summer, responding Los Angeles animal services officers could smell foul odors from more than 100 feet away, authorities said Friday.
City Attorney Mike Feuer announced his office had filed criminal charges against the female homeowner and her boyfriend, who allegedly hoarded more than 90 dogs.
The animals were found in "utterly deplorable conditions" in July at the home where Christianna Billman Hartwell Coppola, 39, and her boyfriend George Katcher, 39, lived, Feuer said.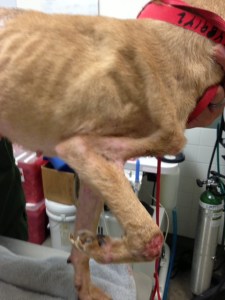 "Hoarding animals is inhumane and totally repugnant," Feuer said in a news release.
Coppola was herself allegedly "covered in animal feces" when city Department of Animal Services officers arrived at the home.
Officer also found dogs stacked in cages without enough food and water. "Large" amounts of waste were in the cages, and towels meant to be used for bedding were soaked in urine, Feuer said.
The dogs were taken into custody. Some had life-threatening illnesses, open ulcers and mange. Others had contagious diseases. Several were emaciated, with ribs showing, photos showed.
The couple was each charged with three counts of animal cruelty and three counts of animal neglect.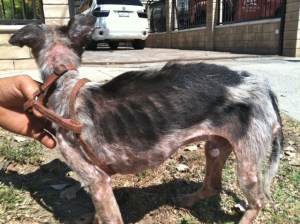 They had allegedly taken dogs out of shelters and solicited donations for their care.
Coppola and Katcher face up to six months and jail and $1,000 fines on each count. They were scheduled to be arraigned on Dec. 11.
The charges represent the third animal cruelty case filed by Feuer's office in recent weeks.