This is an archived article and the information in the article may be outdated. Please look at the time stamp on the story to see when it was last updated.
A 31-year-old man who was fatally shot by police died one day after being arrested for alleged felony evading and possession of marijuana with intent to sell, Anaheim police said Sunday.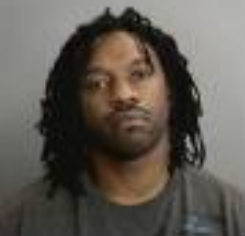 Paul Anthony Anderson, 31, was killed by Anaheim police in the City of Orange on Saturday morning when officers attempted to pull over a vehicle he was a passenger in.
Anderson exited the vehicle armed with a "Cobray M11" 9 mm firearm, and he was subsequently shot and killed, an Anaheim Police Department news release stated Sunday. It was unclear if he fired any shots.
The traffic stop was conducted after police observed Anderson enter the vehicle with 24-year-old Maya Frausto, who the police were seeking on an arrest warrant.
Frausto was arrested, and the driver – who police said Saturday immediately pulled over when the traffic stop was initiated – was questioned.
Prior to the deadly confrontation, police said the California Highway Patrol attempted to serve Frausto an arrest warrant on Friday in the 2800 block of East Lincoln Avenue in Anaheim (map). She was not located, but officials observed a "large quantity" of marijuana in plain view. More than 15 pounds of marijuana was later seized.
That same day, Anaheim police observed a "suspicious subject climb over a wall" at the same residence. That man, later identified as Anderson, ran to a truck and quickly drove away, the news release stated.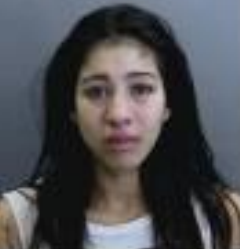 Officers with the Placentia Police Department later located and pursued Anderson, who crashed at a construction site near East Champan and East Orangethorpe avenues in Anaheim (map). He was arrested for alleged felony evading, and once connected to the Lincoln Avenue residence, also accused of possession of marijuana with intent to sell.
Anderson's bail was set at $25,000, and he posted it Friday night. He was killed the following morning.
Investigators with the Orange County District Attorney's Office and Orange Police Department were investigating the officer-involved shooting, and a concurrent internal review was being done by officials with the Anaheim Police Department and Officer of Independent Review, the news release stated.
Officers involved in Saturday's shooting were equipped with body cameras, Anaheim police stated in the news release. Footage was not made available to the media.