This is an archived article and the information in the article may be outdated. Please look at the time stamp on the story to see when it was last updated.
A 20-year-old Montebello woman has been arrested in the attempted theft of packages that an Alhambra homeowner caught on camera, police said Friday.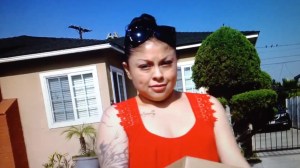 On Thursday morning, the Alhambra Police Department shared cellphone video recorded by an unidentified homeowner as he confronted a woman trying to take two packages from his front porch.
The woman, whose face was clearly shown in the video, claimed that her mother lived in the home.
When the man insisted it was indeed his home, and the packages were his, she dropped the boxes and fled.
The incident occurred on Tuesday afternoon at a home near Valley Boulevard and New Avenue, police said.
On Friday afternoon, police Sgt. Jerry Johnson confirmed that an arrest had been made.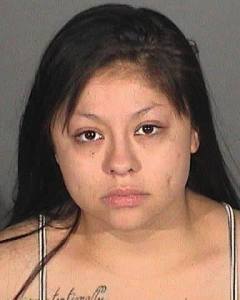 Rianna Medina, 20, of Montebello, was booked on suspicion of one count of felony grand theft, police said on Facebook. Her bail has been set at $25,000.
She was taken into custody without incident after being found through social media tips and "old fashion police work" at a motel in Rosemead about 1 p.m. Friday, according to an Alhambra police Facebook post.
She is due in court for arraignment on May 17, police said.
Medina's name matches that repeatedly mentioned by viewers on KTLA's Facebook page Thursday.
The homeowner told KTLA Thursday night that packages that were nearly stolen contained items had had ordered to replace stuff taken when his vehicle was broken into last week.
The attempted thief did not seem remorseful at all, the homeowner said.
"I was like, man, this girl is crazy," he said. "I guess she got caught and she's mad about it."
The Alhambra Police Department thanks those who called in with tips or offered information on social media.
"The public's cooperation greatly assisted our detectives in identifying and locating this suspect," the department said.
The homeowner's cellphone video has been viewed on the Alhambra police Facebook page nearly 500,000 times, and more than 1.5 million times on KTLA's Facebook page.