This is an archived article and the information in the article may be outdated. Please look at the time stamp on the story to see when it was last updated.
A man suspected in an injury hit-and-run crash in Garden Grove Monday was arrested after showing up at the police station with his girlfriend, police said Thursday.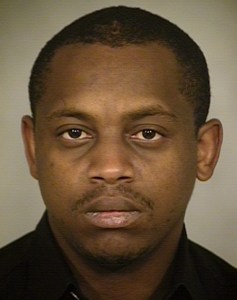 The collision occurred in the area of Benton Street and Garden Grove Boulevard (map) just after 9:30 p.m. and left a man hospitalized with serious injuries.
Following the crash, police were searching for the driver of a white 2000 Ford Excursion — which was reported stolen — who fled the scene on foot.
Investigators located surveillance video Tuesday that showed the the SUV being driven into a 7-Eleven parking lot prior to the crash, according to a news release from the Garden Grove Police Department.
The driver was seen walking into the store and purchasing an alcoholic beverage before leaving the location and heading toward the area of the collision, the Police Department stated.
On Wednesday, police said the woman who reported the SUV stolen, Julie Andis of Garden Grove, arrived at the Garden Grove Police Department with her boyfriend, Aaron Moreland.
After interviewing the couple and reviewing the surveillance video, police arrested Moreland, 30, on suspicion of felony hit-and-run and leaving the scene of an injury collision, according to the news release.