This is an archived article and the information in the article may be outdated. Please look at the time stamp on the story to see when it was last updated.
A 19-year-old man was arrested in connection with a Los Feliz robbery that was caught on surveillance video, LAPD officials said Monday.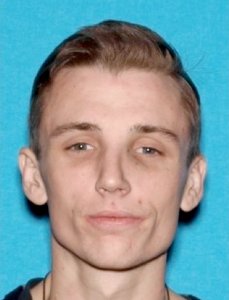 Tanner Jacob Mitchell was arrested on suspicion of robbery, and an warrant was issued for Kevin Andrew Haney, 23, according to the Los Angeles Police Department.
Before robbing the home on Feb. 9, the suspects first went inside a home in the 3800 block of Amesbury Road.
In the first incident, the two men were seen sitting in their car for about 20 minutes while they allegedly watched the homeowners.
After one resident went out to walk her dog, the men allegedly walked up to the front door and opened it.
They left that home when they realized people were still inside, but later broke into another home in the 2500 block of Aberdeen Avenue and ransacked it, police said.
They were confronted by an employee in the home, but were able to get away with property. One of the suspects pointed a gun at the employee so she didn't chase them, police said.
It is unclear which suspect pointed the weapon, but Haney remains at large. He is described as having brown hair, blue eyes, is about 6 feet 3 inches tall and weighs about 200 pounds, police said.