This is an archived article and the information in the article may be outdated. Please look at the time stamp on the story to see when it was last updated.
While investigating a 72-year-old Corona man they believe was behind a recent bank robbery officials uncovered more than 40 dogs living at his home in conditions of extreme neglect, police said Thursday.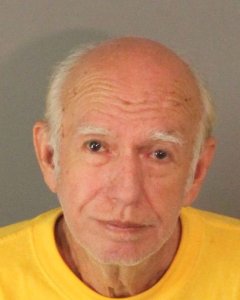 Robert Bustamante Flores was arrested Wednesday on suspicion of bank robbery after going to the police station on an unrelated matter, according to a statement from the Corona Police Department.
It was unclear why Flores had made contact with police, or what led authorities to believe he was a suspect in the case. However, police believe he went into a Pacific Western Bank branch at 1050 W. Sixth St. on June 20 and was given cash after handing a teller a demand note.
After questioning Flores about the robbery, officers wrote a search warrant for his home in the 100 block of North Vicentia Avenue to look for related evidence.
Flores disclosed that he had roughly 26 dogs living in the main area of his home, saying he lived in the garage portion.
When animal control officers went to his home Wednesday night, it took about 75 minutes for them to find and recover a total of 35 full-grown dogs and seven puppies on the property.
"Over all the years of my career, this is by far the worst call I have ever been to," Animal Control Officer Bill Sellers said in the statement. "I have never witnessed this level of blatant neglect."
The home's interior was in a state of extreme disarray, with furniture destroyed down to the frames, officials said. In some areas, the dog excrement that covered the floor had decomposed to a mulch.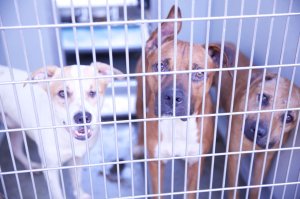 Many of the recovered hounds were emaciated and exhibited symptoms of disease, and at least one adult dog in an extreme medical condition with several open wounds was euthanized, according to police.
All the canines have been rehoused in the Corona Animal Shelter, where they are being fed, given water and quarantined awaiting further evaluation.
Items police believe are connected to the bank robbery were also recovered from the residence.
Flores was being held on suspicion of robbery at Robert Presley Detention Center on $30,000 bail. Further charges related to animal cruelty are pending, authorities said.
Those interested in helping with the care of the dogs and puppies rescued and for adoption information, the city of Corona has put up an informational page on its website.
For a full slideshow of photos of the dogs rescued, click here.