This is an archived article and the information in the article may be outdated. Please look at the time stamp on the story to see when it was last updated.
More than 40 cars were stolen from a Torrance car dealership overflow lot over the course of several weeks, resulting in multiple arrests, police said Tuesday.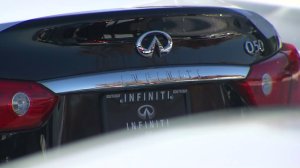 The vehicles, parked at an off-site lot used by a Nissan-Infiniti dealership, began disappearing about eight weeks ago, Torrance Police Department Lt. Robert Watt said.
The Daily Breeze first reported the story, saying that the thefts occurred after the dealership leased the parking lot at a former Costco store on Skypark Drive.
After a police pursuit of one of the stolen vehicles pointed to the car's theft from the lot, the dealerships did an inventory and realized what was happening, the Breeze reported.
"Every night they were stealing a car or two, and then they got a little more brazen and they started stealing quite a few more," said Barry Wishengrad, managing general partner of Infiniti of South Bay and Nissan of South Bay.
"It's bad for business. It's bad for the consumers — they look for a car and …  we go to find the car and the car's not there," he told KTLA.
Gang members broke into lockboxes attached to each vehicle, grabbing the keys hidden inside and driving the unregistered vehicles away, police said.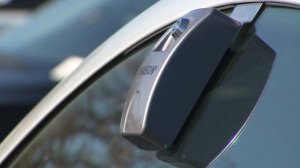 "They were using them to commit other crimes. They are stripping them down for various parts," Watt said. "They're using them to joyride every once in a while, or they're selling them to criminals that are using them in crimes themselves."
About 15 people have been arrested by various police agencies, and nearly 30 vehicles recovered, Watt said.
"It's hard to say if they're an organized car-theft ring or if they're just opportunists," the lieutenant said. "It's a bit distinctive."
Investigators are still looking for the additional cars and trying to figure out how the thieves were able to take the cars. Surveillance video from the lot is being reviewed, Watt said.
Dealership overflow lots can commonly hold up to 500 vehicles, and missing cars wouldn't necessarily be noticed unless there was a regular inventory being done, he added.
New security measures have been implemented since the thefts, including armed security and tracking devices in each car.
Redondo Beach police helped Torrance police in the investigation.