This is an archived article and the information in the article may be outdated. Please look at the time stamp on the story to see when it was last updated.
A teacher at Arroyo High School in El Monte was arrested after an alleged 6-month-long sexual relationship with a student, police said Wednesday.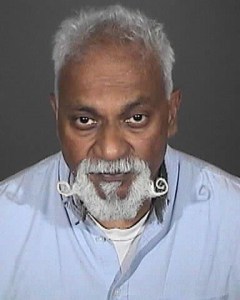 On Tuesday morning, administrators at the high school alerted an El Monte Police School Resource Officer regarding an allegation of inappropriate contact between a male teacher and a female student, a news release from the El Monte Police Department stated.
Following an investigation, "it was determined that over the last six months, the teacher had a sexual relationship with the student," the release read.
The teacher has been identified by police as 56-year-old Richard Paul Daniels, a resident of Rancho Cucamonga.
According to his biography on the high school's website, Daniels was the chair of the Science Department. He was also an Earth Science instructor and a football coach.
Following his arrest, Daniels was placed on administrative, according to a statement on behalf of El Monte Union High School District Superintendent Irella Perez.
"The minor student is safe and cooperating fully with authorities. No other victims have been identified at this time," the statement read.
Daniels was scheduled to be arraigned Thursday at the Pomona Superior Courthouse, according to the Police Department.