This is an archived article and the information in the article may be outdated. Please look at the time stamp on the story to see when it was last updated.
An Oxnard man was arrested on suspicion of arson in connection with a brush fire that burned near Ventura, prompting the evacuation of a school and road closures, authorities announced Tuesday.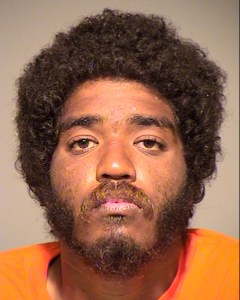 The Foothill Fire broke out about 1:30 p.m. Monday and was fully contained by about 10:15 a.m. Tuesday, a Ventura County Fire Department spokesman said on Twitter.
The blaze, which fire officials said had burned 50 to 75 acres, was expected to be fully "controlled" by 7 p.m.
Garrett Smith was taken into custody as he ran from the area of the fire after a witness told responding authorities a person was seen near the origin of the blaze, the Ventura County Sheriff's Office announced. He was detained on Foothill Road shortly after the fire broke out.
After an arson investigation, Smith was arrested on suspicion of arson and prowling. His bail was set at $60,000.
The Sheriff's Office gave Smith's age as 24, but he was listed as 22 in the county's online inmate records. He was due in court Wednesday afternoon, the records showed.
The fire began in the hills north of Harmon Canyon, about 1 mile north of the 7600 block of Foothill Road (map) in an unincorporated area east of the city of Ventura.
Ventura Missionary School was evacuated during the battle against the fire, which threatened six structures and power lines.