This is an archived article and the information in the article may be outdated. Please look at the time stamp on the story to see when it was last updated.
Authorities identified two people who were killed after a man began stabbing his neighbors with a meat cleaver in South El Monte, in an attack that ended with deputies shooting and killing the alleged assailant.
The incident was reported about 12:30 p.m. in the 10400 block of Enloe Street (map), according to Lt. Victor Lewandowski of the Los Angeles County Sheriff's Department.
When deputies arrived, they found a man stabbing another man and told him to stop, Lewandowski said.
The man allegedly refused to comply with orders to drop the weapon, and began coming toward deputies, prompting them to open fire, according to Lewandowski.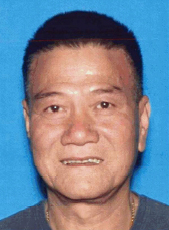 Both the attacker and the man who was being stabbed were pronounced dead at the scene.
The victim was identified as 59-year-old Chau Ngo, according to a news release from the Los Angeles County Sheriff's Department.
"That guy was just killing him. … He wouldn't stop," witness and neighbor Luis Ramirez said.
The attacker was identified as 32-year-old Thong Kien Ma, the release stated.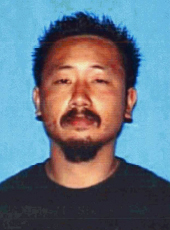 Ma was displaying delusional and erratic behavior, possibly due to ingestion of stimulant drugs, according to the release.
Toxicology tests were expected to be conducted on Ma.
The victim's wife, 55-year-old Saney Ngo, also suffered stab wounds in the attack. She was taken to a hospital and later released.
Ma and the victims were neighbors, but the motive for the attack was not immediately known.