This is an archived article and the information in the article may be outdated. Please look at the time stamp on the story to see when it was last updated.
Assemblywoman Cristina Garcia apologized for a homophobic comment she made years ago about then-Assembly Speaker John A. Pérez, saying the public scrutiny over her remark was "a good learning experience."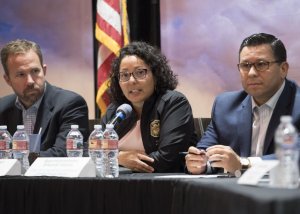 Garcia said in a statement that she called Pérez, who is gay, a "homo" five years ago. On Monday, she said in an interview with KQED that she had used that slur in the past.
"I did make that remark in a moment of anger. I have no reason to lie about something that is true," Garcia said in the statement.
"However, in no way was my use of that term meant to belittle Mr. Perez for his sexuality," she said. "I have a long and chronicled history of being a straight ally of the LGBTQ community."
Read the full story on LATimes.com.