This is an archived article and the information in the article may be outdated. Please look at the time stamp on the story to see when it was last updated.
Sheriff's officials sought clues from the public Thursday to help them track down a man who stabbed a senior citizen at a Maywood donut shop two weeks ago.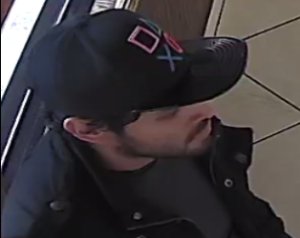 The stabbing took place about 3 p.m. on Feb. 10 at Yum Yum Donuts, 5921 Atlantic Boulevard, the Los Angeles County Sheriff's Department Information Bureau said in a written statement.
"The suspect entered the location and stabbed a 63-year-old male Hispanic with a knife in the upper torso," the statement said.
The victim was treated at a hospital and expected to survive.
Deputies described the attacker as a Latino man between 25 and 30 years old, about 5 feet 6 inches tall, with a beard. He wore a black jacket, a blue shirt, blue sweatpants, black shoes and a black baseball cap featuring the shapes associated with a Sony Playstation controller.
He was last seen heading north along Atlantic Boulevard.
No information regarding a motive in the stabbing was released.
Anyone with information was asked to contact Detective Sanchez of the Sheriff's East Los Angeles Station at 323-264-4451. Tips may also be submitted anonymously to L.A. Regional Crime Stoppers at 800-222-8477.