This is an archived article and the information in the article may be outdated. Please look at the time stamp on the story to see when it was last updated.
A kidnapping attempt in Apple Valley may be the latest in a string of similar crimes targeting lone female runners, authorities said Friday.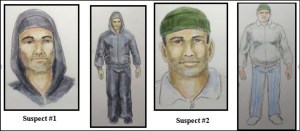 The latest incident occurred at 7:15 a.m. Oct. 9 in the 20000 block of Nisqually Road, according to a news release from the San Bernardino County Sheriff's Department.
A 20-year-old woman was jogging along the roadway when she saw a parked, older-model, full-size white Ford van. As she passed the vehicle, two men got out and confronted her.
An older man stood by the front of the van, and a younger man exited the passenger door and approached the jogger.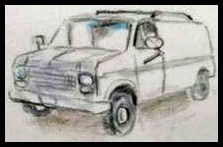 The younger man said, "Hey, where are you going?" as he grabbed her wrist and tried to force her toward the van, according to the Sheriff's Department. She was able to pull away, flee to a nearby home, and call 911.
The two men drove away westbound on Nisqually Road.
The van was described as having a black full-length roof rack. No license plate or vehicle model was available.
Similar incidents have been reported in the broader Victor Valley area that have may be related, the Sheriff's Department stated.
Those crimes have occurred over the past two months in other jurisdictions in the High Desert, sheriff's Deputy Alexander Pangburn said. The other incidents involve attempted kidnappings and victims who were raped, he said.
There are similarities within the cases but it's investigators are not certain if they're related, Pangburn said.
The attackers may be targeting women who are out jogging early in the morning, the new release stated.
In Friday morning's incident, the younger man who tried to grab victim was described as Hispanic, 35 to 45 years old, 5 feet 9 inches to 6 feet tall, and 170 pounds. He wore a black hoodie, black pants and a gray beanie.
He spoke in a thick accent, the news release stated.
The older man was described as about 50 years old, 5 feet 4 inches tall, and 200 to 210 pounds. He wore a green beanie but there was no description of the rest of his clothing.
Investigators want any additional victims and witnesses to contact them. Anyone with information was asked to call Pangburn at 760-240-7400, ext. 7442, or sheriff's dispatch at 760-956-5001.
Anonymous tipsters may call 800-782-7463, or go to wetip.com.
Correction: An earlier version of this article misstated the date of the Apple Valley incident. It is Friday, Oct. 9, not Friday, Oct. 16.