This is an archived article and the information in the article may be outdated. Please look at the time stamp on the story to see when it was last updated.
The California attorney general's office is asking a judge to consider whether a 14-year-old boy should be tried as an adult for the death of his younger sister, who was found by her mother last week in her bedroom at their Northern California home.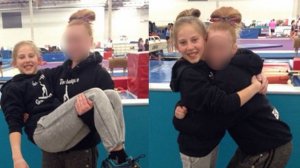 The boy, who hasn't been identified because he is a minor, was charged with one count of murder in juvenile court, but he denied the charge, according to the state attorney general's office.
Prosecutors filed a motion asking the judge to determine whether the boy is unfit for the juvenile court system and should be tried as an adult. A court date for the next hearing has not been set.
The attorney general's office took over the case after the Placer County district attorney's office was forced to recuse itself from handling the incident.
Click here to read the full story on LATimes.com.