This is an archived article and the information in the article may be outdated. Please look at the time stamp on the story to see when it was last updated.
Authorities Saturday night asked for the public's help in finding a missing 19-year-old man who has severe autism and walked away from his home in Altadena.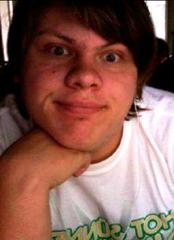 Jonathan Taylor Clark took some money and his identification from his mother's purse and left their residence in the 100 block of West Alta Drive about 2:20 a.m., according to a news release from the Los Angeles County Sheriff's Department.
She reported him missing because he is autistic and "reverts to an approximately 7-year-old boy" if he does not take his medication several times per day, the release said.
Clark has previously run away from facilities and his home, the Sheriff's Department said, and "is known to make poor decisions."
Anyone with information is asked to call the sheriff's Homicide Bureau at 323-890-5500.
[facebook url="https://www.facebook.com/ktla5/posts/10153529396724614″]