This is an archived article and the information in the article may be outdated. Please look at the time stamp on the story to see when it was last updated.
Update: The search for Kristin Ghilardi concluded Wednesday after she was seen at several local businesses, according to sheriff's officials.
Authorities and family members on Sunday asked for help in finding a missing 29-year-old mother who was last seen four days earlier in Canyon Country.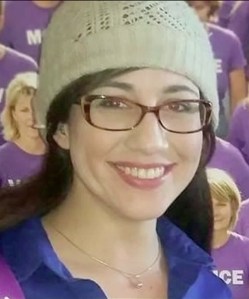 Kristin Whitney Ghilardi, 29, went to a friend's home Wednesday in the Santa Clarita neighborhood, according to a news release from the Los Angeles County Sheriff's Department. Officials initially had spelled the woman's first name as "Kristen," but corrected it the following day.
The friend, Ashley Boger, told KTLA that Ghilardi "is the perfect example of thinking, 'Nothing is going to happen to me.'"
"I keep trying to think that," Boger added, "that this isn't happening, that she's going to come back."
Ghilardi, who volunteers with a homeless outreach program organized by her church, told Boger that she was going to take a man named Patrick to see his parole officer in Simi Valley, according to a statement from the missing woman's family.
She had met Patrick, who was homeless, at a Ventura beach earlier this month, the statement said.
Ghilardi typically picked up her 10-year-old son from school or daycare on Wednesdays, but did not do so on Aug. 26, relatives said.
She was driving her charcoal-gray, 2006 four-door Toyota Corolla, which has tinted rear windows and front-end damage, when she disappeared, the Sheriff's Department said. The vehicle's license plate number is 5VLM990.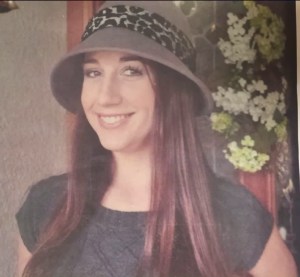 The Costco manager's family has since been unable to contact her on her cellphone — a circumstance that her brother, Anthony Ghilardi, described as unusual.
"She's a mom first and foremost. She doesn't go a day without talking to her son before he goes to bed," he said. "For her to be … four or five days now since anyone's seen or heard from her — that's not her. She wouldn't do that."
An updated news release from the Sheriff's Department stated Ghilardi has a shaved head or very short hair and often wears different-colored hats and bandannas. She also wears miscellaneous bracelets.
A Facebook page was set up in support of the search effort.
Anyone with information about Ghilardi's whereabouts was asked to call the LASD's Santa Clarita station at 661-255-1121. Anonymous tips can be made via Crime Stoppers: 800-222-8477.
More video: