This is an archived article and the information in the article may be outdated. Please look at the time stamp on the story to see when it was last updated.
A 33-year-old man who allegedly kidnapped a woman at an Anaheim motel after killing another man who attempted to protect her was still at large Friday, police said.
Detectives are still not sure what led up to the violent incident, nor have they determined a motive, but in a press conference held Friday Anaheim police and the deceased victim's mother pleaded for members of the public with information on the crime to come forward.
"He was my only son," Linda Navarro said of her 49-year-old son, Douglas, choking back tears. Police say Douglas was shot by suspect Luke Lampers Wednesday night as he was trying to stop an abduction at the Crystal Inn on Lincoln Avenue.
"Please, please, for the girl's sake," Linda said as she pleaded for information that could lead to Lampers' arrest. "It won't bring back my son, but it could possibly help her. We need to get him before he does anything else."
Shortly after shooting Navarro, Lampers allegedly forced Brianne Deese into his vehicle at gunpoint, officers said.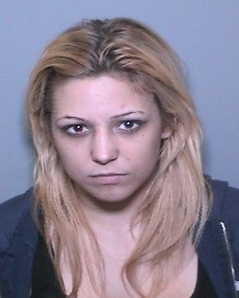 Brianne's father, David Deese, said Lampers was a former boyfriend of his 23-year-old daughter.
"Its shocking but at this moment it still hasn't quite hit," he told KTLA. "It's been surreal for me."
Deese said he last saw his daughter about a month ago when she got out of rehab, where she was battling a heroin addiction.
"She's had a drug addiction since she was about 16 years of age," he noted.
Police believe she and Lampers may be traveling in a 2011 orange Nissan Cube with California license plate 6SOY425. Lampers is considered armed and dangerous. 
"I think my daughter must have been very, very scared, especially if she was dragged into a vehicle," David said. "And the fact that somebody lost their life, and I was told it was someone that was trying to save her, so it's heartbreaking to me that somebody lost their son as a result of trying to save my daughter."
Anyone with information is asked to call the Anaheim Police Department at 714-765-1900.