This is an archived article and the information in the article may be outdated. Please look at the time stamp on the story to see when it was last updated.
The Los Angeles County coroner's office on Thursday released the names of two people who were killed in a triple shooting in Long Beach the previous day.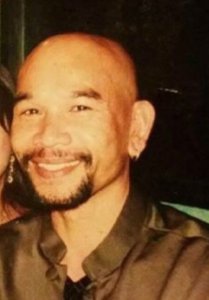 The two men were identified as 35-year-old Panha Nhean and 52-year-old Suy Phavong, both of Long Beach, according to Ed Winter of the coroner's office.
Nhean and Phavong, along with a 47-year-old man, were sitting in a converted detached garage in the 5300 block of Orange Avenue when someone opened fire on the group around midnight Wednesday, the Long Beach Police Department said in a news release.
All three men were hit by the gunfire, according to police.
Phavong died at the scene, while Nhean was pronounced dead after paramedics transported him to a local hospital. Both men had been struck in the torso.
The third victim was also taken to the hospital with an injury described as "non-life threatening."
Phavong was identified by family members as a father of five children, according to a GoFundMe campaign set up to help pay for his funeral. He was described as a "beloved" husband, father and friend who "got along with everyone."
"We are lost at words and don't understand how/why this happened," wrote Angely Prok, who started the fundraising account.
Another man was seen running from the scene by the wife of one of the slain men, according to the woman's brother, Sunny Sourn.
He told KTLA on Wednesday that his sister was inside the home when she heard gunshots and went outside. That's when she came upon the victims and saw a man running away, Sourn said.
His sister thought the man may have been hanging out with the victims in the garage prior to the shooting, Sourn added.
A motive for the incident remained unknown, and police have not released a suspect description.
Anyone with information about the case is asked to call homicide detectives Teryl Hubert or Scott Lasch at 562-570-7244. To leave a tip anonymously, callers can contact L.A. Crime Stoppers by dialing 1-800-222-8477 or visiting the website www.lacrimestoppers.org.
KTLA's Jennifer Thang contributed to this story.