This is an archived article and the information in the article may be outdated. Please look at the time stamp on the story to see when it was last updated.
Authorities Tuesday identified a 34-year-old man who had been arrested for allegedly sexually assaulting two women at Fullerton College earlier this month.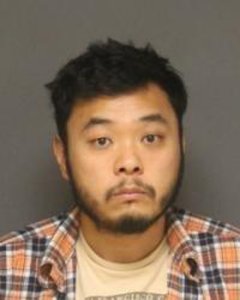 Aris Hyung Yoon, was arrested on Feb. 1, one day after the incidents were reported.
Fullerton Police officers responded to the campus about 6:35 p.m. on Jan. 31 regarding two sexual assaults involving students that occurred within seven minutes of each other. They occurred on walkway between buildings. Both victims reported being groped in their crotch region by a man who ran away, police said.
The next day police were dispatched back to the school after campus police detained Yoon who was acting erratically. Yoon was positively identified as the suspect in the sexual battery cases and he was taken into custody, police said.
He hadn't been identified until Tuesday because police were continuing to investigate the incidents.