This is an archived article and the information in the article may be outdated. Please look at the time stamp on the story to see when it was last updated.
An investigation is underway in Pico Rivera into the fatal deputy-involved shooting of a 22-year-old man investigators say was armed with a gun Thursday morning.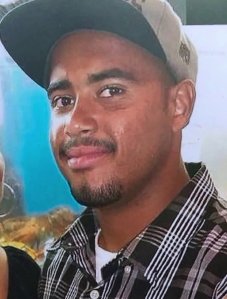 The shooting occurred about 1:30 a.m. in the 7100 block of Pico Vista Road, Los Angeles County Sheriff's Department Lt. Joe Mendoza said.
Prior to the shooting, deputies had tried to pull the man over on suspicion of DUI in the area of Washington Boulevard and Passons Boulevard, the Sheriff's Department said in a statement.
The officers started chasing the man when he refused to stop, the agency said.
That pursuit ended when the man crashed into a light post and an unoccupied vehicle near Eglise Avenue and Bert Street, according to the news release.
The man's car became disabled and he ran armed with a handgun on Eglise Avenue to Schooling Road, during which a deputy-involved shooting occurred, the Sheriff's Department said.
The man kept running east through several backyards in the neighborhood, the agency said. Officers confronted him on the 7100 block of Pico Vista Road, where a second deputy-involved shooting occurred, the Sheriff's Department said.
The man was struck multiple times by the gunfire and was pronounced dead, Mendoza said.
Investigators found a handgun at the scene, Mendoza said. "At this point I do not believe he fired on deputies," he added.
The Sheriff's Department said it was not releasing the man's identity until next of kin has been notified.
Maria Reza, who told KTLA she was the man's mother, identified him as Carmelo Pizarro.
Reza said Pizzaro was unarmed and that deputies let him die.
"After they shot him they dragged him out. They turned him over and they handcuffed him and they let him bleed to death," Reza said.
She said Pizarro was 22 years old and had a 5-year-old daughter.
Pizarro had been "pretty stressed" due to his friend's recent death, Reza said.
"Two weeks ago they killed his best friend in front of the house and now the cops do this to my son," Reza said. It was unclear who she meant by "they."
A neighbor later told KTLA that Reza was Pizarro's aunt, and that she had raised  him since he was 5-years-old because his biological mother had died of cancer.
Pico Rivera Mayor Gustavo Camacho called the man a local resident in a statement expressing condolences to his family.
Camacho added, "The Sheriff's Department and all investigating authorities must be allowed to fully examine all the conditions and activities that led up to this situation and file their final report."
Anyone with information was asked to call the Sheriff's Department at (323) 890-5500. Those who prefer to remain anonymous can call Crime Stoppers at 800-222-TIPS (8477).