This is an archived article and the information in the article may be outdated. Please look at the time stamp on the story to see when it was last updated.
A stolen vehicle pursuit suspect was taken into custody Tuesday morning after leading authorities on a wild chase through two counties.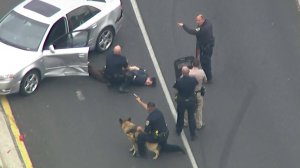 A CHP vehicle performed a PIT maneuver on the onramp of the 91 Freeway in Bellflower, finally bringing an end to the lengthy pursuit.
The chase began around 10 a.m. in Santa Ana, Cpl. Anthony Bertagna said.
The driver then led police and eventually California Highway Patrol officers through several highways and surface streets. He weaved in and out of traffic on the 605 Freeway. Early in the pursuit, he was seen throwing items from a window.
At one point two CHP vehicles pinned the stolen Audi, in an attempt to stop the driver, but he continued to evade police despite damage to the car. The driver even made a U-turn in a construction area of the highway.
In Bellflower, a CHP cruiser attempted to stop the driver using a PIT maneuver, and the driver eventually stopped on the Clark Avenue on-ramp to the eastbound 91 Freeway.
He was eventually taken into custody without further incident.
No further details about the suspect have been released.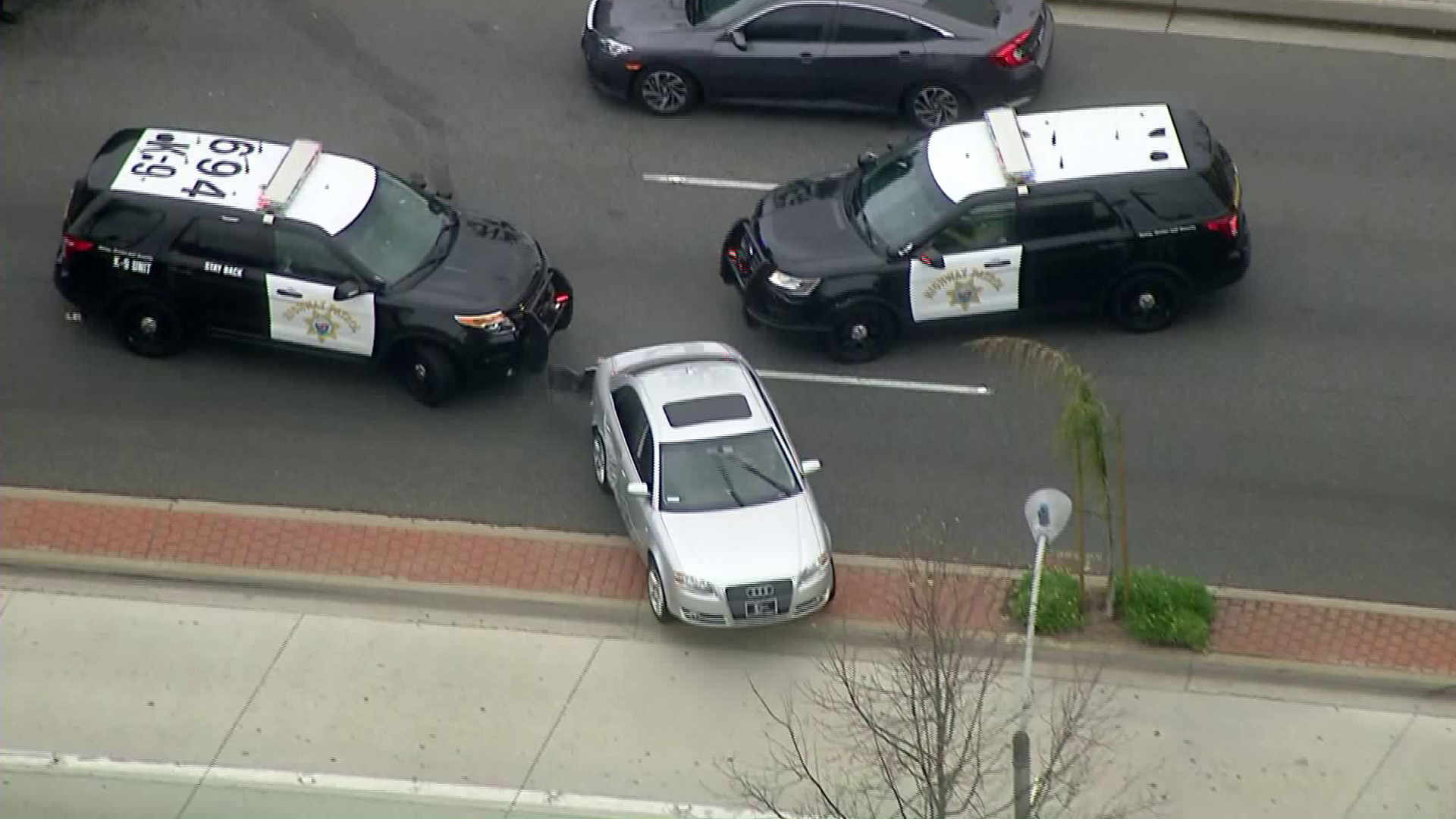 KTLA's Jennifer Thang contributed to this story.