This is an archived article and the information in the article may be outdated. Please look at the time stamp on the story to see when it was last updated.
Police and firefighters cleared the scene of an apartment building that was emitting smoke in Hermosa Beach on Monday.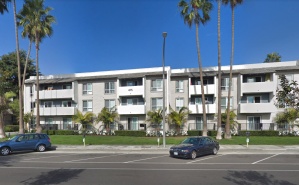 Although police had originally advised that a man armed with a gun was inside the Playa Pacifica Apartments on the 400 block of Herondo Street, officials did not say any man was found.
It appears a tenant in the building was "suffering from a psychiatric condition induced by possible drug use" and sparked the fire himself, then told authorities of an armed man who was actually not there, a Hermosa Beach police official told the Daily Breeze.
Area residents had been advised to stay indoors but the neighborhood has since been deemed safe, Hermosa Beach city officials said in an alert.
Los Angeles County firefighters said the building had only been showing light smoke and did not say it was well involved, though the extent of the damage was unclear.
Police and fire officials have not released any further information about the incident.
Structure Fire: #400 Herondo St. #HermosaBeach Units on scene of a apartment complex w/ light smoke showing. Law enforcement on scene advising person inside with a gun.

— L.A. County Fire Department (@LACoFDPIO) April 9, 2018
UPDATE: #HerondoIC Per BC18 light smoke showing but dissipating, awaiting HBPD to clear the unit for fire personnel to enter and assess.

— L.A. County Fire Department (@LACoFDPIO) April 9, 2018
UPDATE: #HerondoIC our units will be committed an unknown amount of time. Waiting on PD to clear the area.

— L.A. County Fire Department (@LACoFDPIO) April 9, 2018