This is an archived article and the information in the article may be outdated. Please look at the time stamp on the story to see when it was last updated.
Police fatally shot a man in Lake Balboa on Monday after receiving an emergency call about a man refusing to leave the middle of the street, an LAPD spokesman said.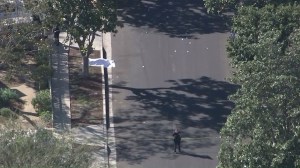 Officers were initially called to Andasol Avenue and Elkwood Street about 1 p.m. for a report of a bald man in a tank top standing in the middle of the street and refusing to leave, according to Officer Ricardo Hernandez with the Los Angeles Police Department.
Cars were swerving around the man to avoid him in the street, according to Hernandez.
Hernandez said the incident may have turned into an officer-involved shooting, but that had not yet been confirmed. Later, LAPD Officer Liliana Preciado confirmed that a fatal officer-involved shooting had occurred.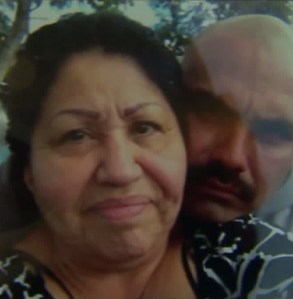 The man who was killed was identified as 34-year-old Miguel Cano by his mother, Maria Luisa Cordero. She said her son was homeless and had drinking issues.
An altercation occurred with officers after a call about a man disturbing the peace, Preciado said.
"The officers utilized a Taser and also bean-bag — less-lethal devices — in order to deescalate the situation," police Lt. John Jenal said on scene.
But the exchange continued to escalate and a shooting occurred, police said.
No officers were injured, Preciado said.
Police would not comment on whether the man had a weapon.
Aerial video from Sky5 showed showed what appeared to be a body on the edge of the sidewalk in the 17400 block of Stagg Street, with evidence markers nearby in the roadway.
The area where the shooting occurred is residential.
Multiple patrol cars were on scene and yellow police tape closed off multiple streets. A Fire Department ambulance and fire engine were also on scene.
KTLA's Jennifer Thang contributed to this article.
Correction: An earlier version of this story misspelled Andasol. The story has been updated.